Cynthia Winter, Esq.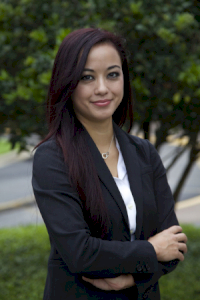 Cynthia Winter graduated cum laude from the University of Florida in 2006 with a Bachelor of Arts degree in English. Ms. Winter subsequently graduated from the University of Florida Levin College of Law in 2009 with a Juris Doctor degree and a Certificate in Family Law. While in law school, Ms. Winter was the President of the Family Law Society, working actively with several organizations to raise awareness in the community of issues such as domestic violence and child abuse. Ms. Winter worked as a Certified Legal Intern at the University of Florida's Family Law Clinic providing legal services to clients in the Gainesville area. Ms. Winter also served as a legal intern for Judge Ysleta W. McDonald, Eighth Judicial Circuit Court in Gainesville, Florida.
Ms. Winter has limited her practice primarily to family law, including divorce, modification, contempt, enforcement, relocation, paternity, and child support cases. Ms. Winter has handled cases varying from amicable divorces resolving through agreement, to high-conflict cases involving multiple experts in financial and parenting fields. Ms. Winter values the opportunity to settle cases on the terms of the parties involved, yet is ready to aggressively advocate for her clients to the extent necessary to serve the best interests of her clients.
Ms. Winter is licensed to practice law in Florida and in Federal matters in the United States Federal Court for the Middle District of Florida. Ms. Winter is fluent in Mandarin Chinese.
Ms. Winter and her husky reside in the Orlando area and love going for vigorous runs outdoors.