Do I Have Grounds To Modify My Custody Agreement?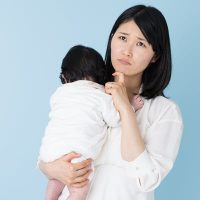 If you have been through a divorce with children, you might have thought determining custody was the hardest part. Arriving at a custody agreement can be mentally and emotionally taxing, and something you may have thought you only had to do once. However, it is rare that the terms of your custody agreement will be able to remain unchanged indefinitely. Custody agreements in Florida are created in the best interest of the child, so if circumstances change such that the agreement no longer serves the best interest of the child, you may need to make a change. This cannot be done whenever you want, though. Certain criteria must be met in order for the court to grant a modification in your custody agreement.
Grounds for Modifying Custody in Florida
Mutual agreement by the parents. The best case scenario is that both you and your co-parent can agree to new child custody terms that better meet your child's current needs. After all, not all parenting decisions need to be contentious. It's possible that one parent will need to relocate for work that will make it impractical for them to retain primary physical custody, or will suffer a medical condition that will require them to adjust the custody schedule. If you and your co-parent can agree to new terms on your own, you can have your attorney draft the new agreement and submit it to the court for approval. The court will approve the new agreement provided it is in the child's best interest.
Domestic Violence. If a final judgment of injunction for protection against domestic violence has been entered against either parent, the other parent will be awarded sole physical custody as a form of emergency relief until the injunction is lifted. Additionally, if there have been multiple instances of domestic violence against the child or other parent you may petition the court to modify custody in the best interest of the child.
Substantial change in circumstances. If there has been a substantial change in circumstances such that the existing custody agreement is no longer in the best interest of the child, you can petition the court in order to request a change. For instance, if one parent has developed a substance abuse issue, has moved to another state, or has developed mental or physical health issues that prevent them from being able to properly care for the child, this may meet the threshold for a substantial change in circumstances. It should be noted that generally an isolated incident, even if it is related to domestic violence or drug use, will not be considered a substantial change in circumstances.
Regardless of the specific grounds for requesting a modification to your existing custody agreement, you must be able to demonstrate to the court that your requested change is in the best interest of your child.
Contact Greater Orlando Family Law Today
If you need to make a modification to an existing custody agreement, the experienced Orlando family law attorneys at Greater Orlando Family Law can help. Contact us today to schedule a consultation and find out what we can do for you.
Source:
leg.state.fl.us/Statutes/index.cfm?App_mode=Display_Statute&URL=0700-0799/0787/Sections/0787.03.html