Do I Need To Prove Fault In A Florida Divorce Case?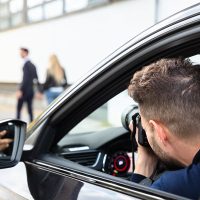 In short, NO, you do not need to prove that a party was responsible for the breakdown of the marital relationship to get a divorce in Florida. For divorce in other states, it is necessary to provide reasons for ending the marriage, such as adultery, cruelty, or abandonment. Under Florida's divorce statute, the person who initiates the process simply needs to include a statement in the petition that the marriage is irretrievably broken.
However, there are certain factors you do need to prove to move the divorce case forward, along with several issues that you must address during the process. The details can be complicated, and some of them are relevant well before you file a petition for dissolution of marriage. Therefore, retaining an Orlando divorce attorney should be a priority early to ensure the case proceeds as smoothly as possible. A summary about Florida's no-fault divorce laws and some information on what to expect is also useful.
Facts You DO Need to Prove for Florida Divorce: Your petition for dissolution of marriage does not need to include evidence of the key divorce issues. When filing, you initiate the process and establish the court's jurisdiction over your case. Still, there are a few facts you must prove during these first stages:
There is a residency requirement for Florida divorce, so you must have evidence that you lived in the state as a resident for at least 6 months before filing.
You must file for divorce in the proper county, which would typically require proof of the same facts above. A driver's license, utility or phone bill, and property tax records are sufficient. The proper county might be where you last lived together or where you live now.
After the initial filing, you will need to establish facts related to service of process on your spouse. You need a Summons issued by the court, along with proof of service by a police officer. 
Topics Parties Must Address in Divorce: Evidence may also be important when dealing with the legal and financial matters involved with divorce, and it is useful in cases involving minor children. An overview of the laws is informative.
Florida is an equitable distribution state for purposes of property division. All assets and debts dated after the wedding are split between the parties according to the interests of fairness.
Alimony may be awarded to balance the financial gap between the parties.
Child custody and visitation, termed parental responsibilities and parenting time, are determined according to the child's best interests. Support is determined by statutory guidelines and is paid by the nonresidential parent. 
Discuss Options with an Orange County Divorce Lawyer 
It is helpful to review some basics about the requirements to initiate divorce and details about key topics, but this information is no substitute for skilled legal representation. The team at Greater Orlando Family Law is ready to advise you on options for resolving disputes, so please contact us to set up a free consultation. You can reach our firm by calling 407-377-6399 or visiting us online.