How Do Florida Divorce Laws Affect Business Owners?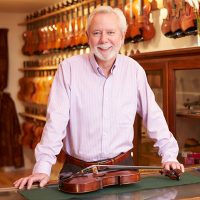 Distribution of property is one of the key issues that most couples will face when going through Florida divorce, and the basic premise of state law is relatively straightforward. Under Florida's statute on property division, all marital assets are divided according to the interests of fairness. The same principles apply to any debts that you and your spouse accumulated during your marriage. Of course, parties often have a very different view of what fairness means when divvying up marital property and debts. The basics of property division quickly become quite complex, especially when you are dealing with certain types of assets.
Ownership interests in a business are an area where asset division can be extremely complicated. There may be blurred lines with respect to the contributions of spouses, as well as when and how these efforts were applied. Fortunately, there are options for handling a business in Florida divorce, and a Greater Orlando property division lawyer will protect your rights. A summary offers some useful information about what to expect. 
Overview of Florida Property Division Laws: Florida's approach to dividing assets in divorce is equitable distribution, as opposed to community property laws used in other US states. The process generally involves two steps:
Classifying Assets and Debts: Only marital property is subject to equitable distribution, so it is first necessary to categorize assets by when they were acquired. The default rule is that items owned before the marriage are separate and belong to the individual spouse. Gifts and inheritances are also excluded from marital property.
Equitable Distribution: Once the marital estate is established by classifying assets and debts, it is divided between the parties in an equitable way. The court will consider 9 factors itemized in the statute, as well as a catch-all provision that allows a judge to review all other relevant facts. 
Options for Addressing Business Interests in Divorce: The application of the law as described above is what happens when a court must determine how to divide assets and debts. However, the statute encourages parties to agree on property division. When the divorce involves a business, an agreement is often the best strategy for protecting both parties. You might consider:
Selling the business to a third party and splitting the proceeds;
Arranging for one party to buy the other out; or,
Continuing to operate the business together, which may be possible in appropriate cases.
It is important to note that there may not be a definite distinction when classifying a business as marital or separate property. Even if one person owned the company before getting married, the other spouse might have contributed during the marriage. The issue of property division is not always clear-cut for a business. 
Consult with a Central Florida Property Division Attorney About Your Rights
If your divorce involves ownership interests in a business, retaining experienced legal counsel should be a top priority. To learn more about how our team can help, please contact Greater Orlando Family Law to set up a no-cost consultation. You can reach our firm by calling 407-377-6399 or visiting us online.
Source:
leg.state.fl.us/Statutes/index.cfm?App_mode=Display_Statute&Search_String=&URL=0000-0099/0061/Sections/0061.075.html