Reasons To Hire A Family Law Attorney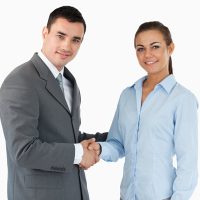 You've likely heard of family law, but you may not be overly familiar with what a family law attorney actually does or when it is important to hire one. In short, family law attorneys can assist you with any legal matters involved in building or dissolving a family, such as adoption, marriage (prenuptial and postnuptial agreements), and divorce and child custody matters. Additionally, if you have issues that involve the juvenile or family court, such as a child facing charges in juvenile court, a family lawyer can help you with that as well. We'll cover some of the most common reasons to hire an Orlando family law attorney below.
Most Common Reasons to Hire a Family Law Attorney
You're getting married. Marriage is something to be celebrated, as well as something that should be planned for. While it is a means of expressing love, it is also a legal contract that can have major ramifications on your life, credit score, inheritance, and assets. For this reason, it's a good idea to consult with a family law attorney before getting married. They can advise you on getting a prenuptial agreement that protects your assets and any expected inheritances as well as the shared interests of you and your soon-to-be spouse.
You're expanding your family. Whenever you have children, it's important to update your will and any other trusts and estate documents that you have. If you are adopting or using a surrogate, there are additional legal complications that must be properly handled. This is especially true with surrogacy and adoption, as failing to have the correct contracts and legal support in place from the start can have devastating consequences.
You're considering divorce. Even if you have not formally elected to move forward with a divorce, it's a good idea to consult with an experienced family law attorney. Talking to an attorney before you file for divorce means that you can get a jump start on taking steps towards a divorce before your spouse is made aware of your plans. This can be necessary if there is a high likelihood of your spouse attempting to conceal assets or abscond with the children.
You need to establish paternity. If you were not married at the time of your child's birth, you may need to establish paternity through the courts before you are able to receive child support and establish a court-ordered visitation and custody schedule. Likewise, unmarried fathers who wish to establish paternity in order to gain visitation rights will also have to go through this process. A family law attorney can help.
You are entitled to child support. If you are entitled to child support or you are going through a divorce and will need to settle all outstanding child custody, support, and visitation issues, it's important to consult with a Florida family law attorney.
Contact Greater Orlando Family Law
If you are in need of assistance with any family law matter, the experienced attorneys at Greater Orlando Family Law Firm are ready to help. Contact us today to schedule a consultation.
Source:
leg.state.fl.us/statutes/index.cfm?App_mode=Display_Statute&URL=0000-0099/0061/Sections/0061.13.html