Lorna Truett, Esq.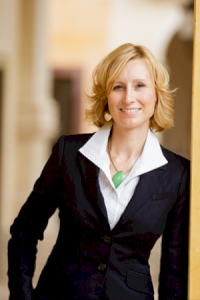 Lorna Truett, a native Central Floridian, has become of the region's most sought after attorneys specializing in family law. Her list of awards and recognitions grows yearly and includes:
Orlando's Attorneys of the Year 2019 – Orlando Style Magazine.
Super Lawyers Rising Star – 2018, 2019, 2020, and 2021.
Florida Trend's Legal Elite in 2018.
Awesome Attorney – Orlando Family Magazine 2019, 2020, and 2021.
Lawyers of Distinction in 2017, 2018, 2019, 2020 and 2021.
The AVVO Client's Choice Award 2016, 2017.
The American Institute of Family Law – 10 Best Female Attorneys in 2017.
Prominently featured in Orlando Life magazine in 2013.
Lorna, earned her Bachelor of Arts degree from Rollins College, while also working for a small law firm focused solely on family law. She also has experience in real estate law. After graduating from Florida A&M Law School in 2010, Lorna began working with a law firm dedicated to the practice of criminal and family law.  In 2012, Lorna gained national recognition as a prominent member of a defense team who successfully handled a high-profile criminal case, one that made headlines around the world, while handling a full and diverse case load throughout.
She is a board member on the prestigious Central Florida Family Inn of Court and a member of the Orange County Bar Association.
The secret to her success is no secret at all. Lorna's practice focuses on one area and one only: Family law matters, many of which can be extremely complex. To this specialty, Lorna brings a remarkable work ethic that places her client's goals and well-being at the forefront of everything she does. Lorna is caring and compassionate, but she also fights hard for her clients and understands the importance of professionalism, both inside and outside of the courtroom.
Another key to her success: Communication. The process of going through a divorce, litigating child custody matters, time-sharing with children, support enforcement, and contempt cases can be long and involve many hearings. Lorna has found that keeping her clients well informed in the process is key to helping them cope with some of the stress.  Lorna maintains an open door when it comes to taking client calls and meeting with her client's, always willing to meet and strategize.
The motto for the team at Greater Orlando Family Law is: "Keep Moving Forward." For Lorna, one of the owners of the firm, these are not just empty feel-good words on a wall. They're an action plan that guide all she does. "I strive to assist my clients during their most difficult times," she says, "to keep them moving forward."