What Documents Do You Need for Your Divorce in Florida?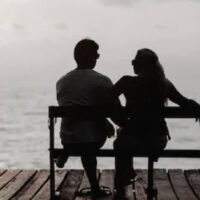 Divorce is a complicated process because it is an emotionally draining experience that involves many legal formalities. It is important to consult with a divorce lawyer to ensure that all the necessary documents are in place to initiate the divorce process.
Documents Needed for a Florida Divorce
The complexity of a divorce case depends on whether the parties are seeking a contested or uncontested divorce. If you are pursuing a contested divorce, you need to compile and gather more documents than in an uncontested divorce case.
When a divorce involves children, significant assets, or many disputed issues related to property division, child custody, or alimony, the parties will have to prepare more documentation and records before their divorce is finalized.
In most cases, parties need to prepare the following documents for their divorce in Florida:
A divorce petition. The spouse who files for divorce first is required to submit a petition. Before the filing, the petitioner's attorney will help them draft a petition and ensure that it is filled out properly to avoid unnecessary delays in the legal process. A divorce petition must include details surrounding the dissolution of the marriage, the circumstances of the divorce, as well as any allegations or complaints that might impact the divorce settlement.
A counter-petition. According to the Florida Courts website, the respondent spouse has 20 days to submit a counter-petition after the filing of the divorce petition. The respondent spouse must either agree with or dispute the allegations made by the petitioner. If no response is filed within 20 days of being served the petition, the petitioner can seek a default judgment. Find out what happens if you cannot find your spouse to serve the divorce papers.
A financial affidavit. If the parties have disputes regarding the division of assets or debts, both parties will be required to file a financial affidavit that details their income, marital and separate assets, and debts.
A parenting plan. If your divorce involves children, you and your spouse will have to submit a parenting plan to the courts detailing how you will handle decisions regarding your child's education, healthcare, wellbeing, and other issues.
It is advised to work with an experienced divorce lawyer in Orlando to help you prepare the documents mentioned above to speed up the process and ensure that all legal requirements are met.
Other Documents That You Need for Your Divorce Case in Florida
Parties may also need to gather additional documents to support their divorce case:
Paystubs and other wage statements
Tax returns
Titles for the property, including real estate and automobiles
Correspondence between you and your spouse or their attorney, if necessary
Financial statements about loans, mortgages, debts, and credit cards
Evidence to support your claims or allegations in the petition or counter-petition
Other documents may also be necessary, depending on the circumstances. Contact our Orlando divorce attorney at Greater Orlando Family Law to help you gather all the documents you need to initiate the divorce process or support your claims. Schedule a free initial consultation by calling at 407-377-6399.