How Do I Protect Myself – And My Inheritance – During Divorce?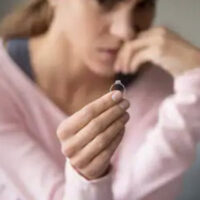 Although divorce is common, it is far from streamlined. In fact, things can get complicated and ugly very quickly, necessitating that you take steps beforehand to ensure that you are protected during the process.  Below, we discuss the most important steps to take to ensure that the process goes as smoothly as possible for you:
Get Educated
Make sure you get up to speed on the basics when it comes to the law in your state and what it provides for in terms of child custody, division of assets, etc. This should all happen before you even bring up the topic to your spouse.
Finances & Property
Getting organized with your finances is another important step in the process, and this includes protecting inheritance. Know all of the relevant details in terms of income, expenses, liabilities, account balances, any real estate or businesses owned, etc. Make sure you take any potential unforeseen expenses into account; for example, if you are on your spouse's healthcare and will have to purchase your own, make sure you take that cost into account.
Inheritance in particular can bring in complications in divorce because many people do not realize that they should not commingle marital and separate property. Whether you already own separate property that you have inherited, or expect to receive a significant inheritance at some point, there are a number of actions and considerations that you should take in order to maintain control, including the following:
Keep any inherited assets in a separate account that is under your name only and do not use this account for any marital funds, this includes adding any other non-inheritance money to that account;
Pay any expenses related to that inheritance with funds from your separate account;
Make sure that you have all of the relevant paperwork proving that you own the property. This can include the deed, title, and/or other documents; and
Consider working with an attorney to create a trust that holds your separate property so that you have the freedom to do as you wish with it, such as leave it to a named beneficiary
Pinpoint A Source of Emotional Support
Know that you may very well need an emotional outlet, such as a therapist, during this time. Working with a therapist can also help you keep certain things separate, such as your legal versus personal issues, as well as help inform whatever method or strategy you decide to go with in terms of discussing divorce with your spouse and help you stay compassionate towards yourself.
Find The Right Attorney
Divorce is a legal process with high stakes outcomes. It is crucial that you work with an attorney who can help you understand the facts of your case and what your rights are. An attorney will ultimately help you assess what issues need to be resolved and discuss your options and what the laws dictate in your state. Working with an attorney can also provide you with peace of mind: when children, homes, pets, and maybe even businesses are involved, it can become difficult to keep one's calm.
For more information on protecting yourself during divorce, contact our experienced Orlando divorce attorneys at Greater Orlando Family Law today.
Resource:
nbcnews.com/better/lifestyle/seeking-healthy-divorce-here-s-what-marriage-story-got-right-ncna1111816
https://www.orlandolegal.com/how-does-alcohol-abuse-affect-parenting-plans-in-florida/