What Should I Specifically Prepare Before My Wedding in Order to Protect Myself?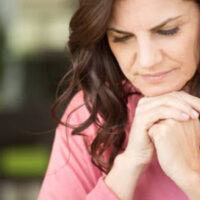 Given that, statistically speaking, 50 percent of all marriages end in divorce, in the same way that couples plan weddings and honeymoons, they should arguably put the same amount of effort and planning into not only preventing divorce, but in ensuring that they are protected if divorce comes about. This not only includes developing a specific prenuptial agreement with an experienced family law attorney, but also selecting a financial advisor or CPA to discuss and plan for a couple's financial future together and their expectations for each other. This is especially important given that financial issues are the second leading cause of divorce (next to infidelity). Having this discussion before the "I dos" helps set a couple off on the right economic foot, at a minimum.
Planning for Separate Property Protection: Documentation & Avoiding Commingling
Take, for example, everything that goes into proving that an asset was one individual's personal, separate property in the event of divorce: A significant amount of documentation goes into making this case, especially if the couple has been married for years, and it can be extremely difficult to prove. Maintaining complete records for years – including monthly statements – is something that very few people do, and banks and other financial institutions are only legally required to do so for seven years. Therefore, to what extent an individual has held onto every single statement in the history of an asset can turn into a multimillion dollar deal "maker or breaker," so to speak. When we speak of separate property, we aren't simply referring to a piece of property or family heirloom, but, for example, a $15 million brokerage account, as one type of asset.
Another very important step that must be taken in order to ensure that an asset remains separate property is to ensure that it is not commingled with any marital assets. This not only includes the asset (and title to the asset, etc.) itself, but anything linked to the asset. For example, you cannot use marital funds to improve or maintain property if you want it to remain your own separate property. Couples should always open new accounts when they get married to keep marital funds in in order to avoid for example any funds that were earned prior to their nuptials.
A prenuptial agreement can help you keep these assets separate without the hassle of maintaining the documentation throughout your marriage should a divorce occur.
Contact Our Orlando Divorce & Family Law Attorneys to Find Out More
While every divorce can be complex, a high-asset divorce can of course be even more complex, and takes working with an experienced Orlando divorce attorney by your side, to ensure that your interests and rights are protected. At Greater Orlando Family Law, our team of skilled attorneys works on every case with that small firm care and attention and large firm level of resources, professionalism, and strength. Contact us today to find out more about our services.
Resource:
marketwatch.com/story/why-couples-should-prepare-for-divorce-before-the-wedding-2019-09-26
https://www.orlandolegal.com/what-is-the-average-number-of-years-of-marriage-before-divorce-and-why/