Are You Filing For A Gray Divorce?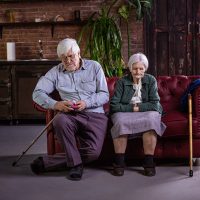 Are you over 50 and filing for divorce? If your spouse is too, you are officially filing for a gray divorce. Gray divorce is the term used to describe divorces between spouses who are over 50 years of age. These divorces used to be the most rare, however, the rate of divorce between spouses over 50 years of age has actually doubled in number since the 1990's, now making up a third of all divorces overall. If you fall in this category, it's important to work with a lawyer who has experience with gray divorces specifically, because they involve some special considerations, particularly when it comes to asset division and spousal support.
Asset Division in Gray Divorces
When it comes to dividing assets in a gray divorce, there are certain things that must be considered. Florida is an equitable distribution state, which means that assets are not automatically split down the middle. Instead, a judge will consider a wide range of factors in order to determine what the most fair split would be between the two parties. Of course, a judge only needs to be involved if the parties cannot decide on their own how their assets should be divided. If they cannot reach a decision, they may benefit from using a mediator or legal counsel to negotiate a mutually agreeable outcome. This is also a good idea because it can help preserve their marital assets. Unlike younger couples who are still working, gray couples may be retired or nearing retirement, and may not have the opportunity to replenish the assets lost due to divorce. This means that for many gray couples a key focus of their divorce strategy will be preserving their assets. As litigation is generally the most expensive part of a divorce, cutting that out of the equation can be largely beneficial. Comparatively, mediation is very cost effective and can save couples a lot of money. However, it is still important to have a lawyer to ensure that all assets have been identified and accurately accounted for. This is because there are generally more assets involved in a gray divorce. Gray couples often have a high amount of assets, as well as retirement accounts, annuities, stocks, pensions, and social security income, among other assets. Without the help of an attorney, some of these assets may be easy to overlook, and you may end up accepting a settlement that is less than you are entitled to.
How Are Assets Divided in a Gray Divorce
As noted above, the parties always have the option of deciding for themselves how they want assets to be divided. In this process, they can utilize a neutral third-party mediator to help them arrive at an agreement, or they can each retain an attorney and negotiate how they want assets to be divided. The most important part of the asset division process is first identifying all assets, then determining which assets are shared versus separate, and then having all shared assets appraised or valued. Once the parties have this information, they can begin the process of determining who gets which assets. If the parties are unable to decide and the matter goes to court, the judge will divide assets based on their financial value and the percentage split that was determined to be equitable.
Contact Greater Orlando Family Law
If you are going through a divorce, the experienced Orlando divorce attorneys at Greater Orlando Family Law want to help. Contact us today to schedule a consultation.