Be Careful What You Say In Family Court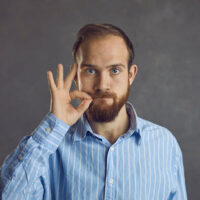 If you are having an issue litigated in Florida family court, such as a determination of custody or visitation, you may have a difficult time holding your tongue. Custody disputes, in particular, can be highly emotional for parents. However, it's important to understand how your temper can affect the outcome and have serious long-term consequences. It's important to do your best to separate all the issues you have with your ex from what is in the best interest of your child, and do your best to focus exclusively on the latter. If you haven't already, it's also important to speak to a family law attorney who focuses on divorce or child custody matters as soon as possible. A child custody lawyer will review the facts and circumstances of your case and help you build the strongest possible claim for custody, or whatever your desired outcome may be. Making the strongest claim involves more than just legal strategy, however, it also involves every aspect of how you present and engage with the judge and other parties in court. Things like your tone, respect, manners, and how you talk about how co-parent can all impact the outcome of a custody hearing, so it's important not to let your guard down or simply rest on your lawyer to do all of the heavy lifting. If you want a positive outcome, it's important to engage in the process and show up as the best version of yourself, because that is what your child deserves.
Tips for Succeeding in Family Court
Watch your tone. A good parent has to be emotionally mature. Speaking sarcastically or in a disrespectful tone not only indicates to the judge that this matter is not very serious to you, but also indicates that you are not emotionally mature.
Watch your temper. While child custody matters can be highly emotionally triggering, a judge is unlikely to award primary physical custody of a vulnerable child to someone who seems quick to anger and unable to keep their temper in check. Think about it, if someone cannot control their anger in a courtroom, in front of a judge and surrounded by lawyers and police officers, they are likely capable of far worse when left alone with a child with no oversight.
Avoid talking negatively about the other parent. While any factual information about your ex that could affect the wellbeing of your shared child, such as past domestic violence incidents, anger issues, substance abuse issues, drug use, illegal activity, and criminal history should be brought up, it's important to stick to the facts. Do not share more than is necessary and avoid speaking about disagreements, personal issues, or sharing anything that could be interpreted as petty or unnecessary. If it is about you and not your child (with the exception of violence) this is a good indicator that it's not relevant.
Show that you are willing to have a co-parenting relationship. One of the factors that judges can weigh in awarding custody is whether the parent being granted primary physical custody will maintain contact with the co-parent for matters related to the child, will allow the child to have a relationship with the co-parent, and will adhere to the court-ordered custody and visitation agreement. Maintaining a stable emotional keel during court, being respectful to the other party, sticking to the facts, and expressing an understanding that it is in the child's best interest to have a relationship with both of their parents and that you want to support them in this, all go a long way in showing that you are a good choice for primary physical custody.
Talk to the Greater Orlando Family Law Firm
If you are going through a divorce, custody hearing, or other family law matter and are in need of guidance, advice, or representation, the Greater Orlando Family Law Firm is here to support you. Contact our Orlando family lawyers today to schedule a consultation.