Can You Modify a Child Custody Order Due to Parental Alienation?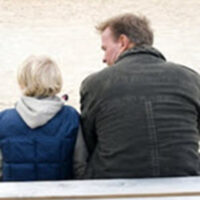 Parental alienation is not an uncommon phenomenon in Florida's child custody cases. While many parents are able to ignore their feeling of resentment toward their ex-spouse for the sake of their children, some parents turn their children against the other parent.
Parental alienation occurs when a parent attempts to manipulate a child against the other parent, causing the child to refuse to have a relationship with the parent. If you believe that your former spouse attempts to turn your child against you, do not hesitate to contact an Orlando child custody lawyer to take legal action.
Forms of Parental Alienation in Child Custody Cases
Parental alienation takes various forms, including but not limited to:
Encouraging the child to refuse to visit or talk to the other parent;
Refusing to hear anything positive about the other parent;
Constantly reminding the child their other parent is responsible for the divorce;
Discouraging calls to the other parent in-between visits;
Badmouthing or allowing others to badmouth the former spouse in front of the child;
Spoiling and overindulging the child to be "better" than the other parent;
Complaining about all the bad things that happened in their life and saying that it was all the other parent's fault;
Making up stories about the other parent to paint them in a bad light; and
Making false allegations of physical, emotional, or sexual abuse.
Parental alienation can take a toll on the child's relationship with the parent, which can have a negative impact on their emotional, psychological, and physical development. If you noticed signs of parental alienation in your child custody case, do not hesitate to contact a family lawyer to discuss your options.
Does Parental Alienation Warrant a Modification of Child Custody?
Yes, parental alienation can be grounds for requesting a modification of child custody. Under the Florida Statutes Section 61.13, you can request a modification of child custody whenever there is a substantial change in the circumstances of the parties.
Parental alienation may be such a change because this conduct can take a toll on a parent's relationship with the child. One of the basic requirements of a child custody order is to put your child's best interests above yours.
Also, custody orders prohibit parties from interfering with the child's relationship with their other parent. In fact, parents must encourage their children to spend time with their other parent and cannot do anything to withhold visitation. A parent can be held in contempt for violating any of these provisions.
If you have reason to believe that your former spouse is trying to alienate your children, you must protect your legal rights and make it stop before your ex-spouse's behavior causes permanent damage to your relationship with the kids.
Contact our Orlando family lawyers at Greater Orlando Family Law if the other parent is trying to turn your children against you or if your ex-spouse is accusing you of parental alienation. Get a consultation to explore your legal options and, if necessary, request a modification. Call at 407-377-6399 to schedule a case review.
https://www.orlandolegal.com/how-can-you-appeal-a-divorce-judgment-in-the-state-of-florida/