Divorce with Children with Special Needs: Everything You Need to Know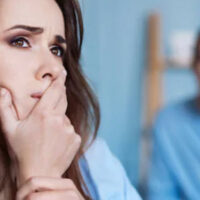 If your child has a disability, the mere thought of divorce and division of parental responsibilities and duties may seem like a nightmare. If your child has a disability and requires special care and attention, there are a few things to consider before, during, and after a divorce in Florida.
A divorce involving children with special needs requires both parents to put extra effort into their divorce proceedings to ensure that the child's best interests are met.
Consulting with a Mental Health or Medical Professional
A child with special needs may have a hard time coping with the divorce of their parents. For this reason, it would be a good idea to sit down and talk to mental health or medical professionals. A medical expert can ensure that everything goes as smoothly as possible and help address any struggles your child may have during or after the divorce.
Typically, the longer the divorce case, the more serious its negative impact on your children with special needs, which is why it is best to work with an experienced divorce attorney in Orlando to facilitate negotiations with your spouse and help you resolve your divorce case as quickly as possible.
Obtaining Public Benefits
Most children with special needs require expensive medical care, which is why the government offers a variety of public benefits for children with disabilities. If you are currently receiving public benefits due to your child's disability, those benefits should be taken into account when determining child custody and child support.
An award of child support could potentially impact your eligibility for public benefits and vice versa. Also, your child with special needs may qualify for social security benefits. If your child had a disability before reaching the age of 22, they could be eligible to receive a portion of a parent's social security benefits (either retirement payments or disability benefits).
Addressing Child Custody Concerns When Your Child Has a Disability
Depending on the type of disability and how severe it is, your child may require full-time care or special living arrangements that one parent cannot provide. For this reason, both parents must recognize all of the limitations in order to address child custody concerns.
It is advised to consult with a skilled child custody attorney in Orlando to work out the appropriate custody arrangement in your particular situation. There is no universal parenting plan or custody arrangement for divorces with children with special needs, which is why you need to consult with a lawyer to address all possible custody concerns.
When it comes to divorcing with kids with special needs, it is important to meet all of your children's needs first.
Modifying the Child Custody Arrangement
Just because child custody arrangements worked initially does not necessarily mean that they will always be as effective. That is why you should maintain frequent contact with your attorney in order to be ready to modify your custody agreement after your circumstances change.
Talk to our experienced Orlando divorce attorneys at Greater Orlando Family Law to address your custody concerns if your divorce involves children with special needs. Schedule a consultation by calling at 407-377-6399.
https://www.orlandolegal.com/will-adultery-matter-in-your-divorce-case-in-florida/