Do I Need A Florida Prenuptial Agreement Before Getting Married?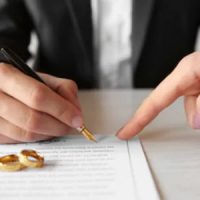 When you plan to spend the rest of your life with someone, you might not think there is any need to protect your rights and financial interests through a prenuptial agreement. However, you may not realize the specific reasons why having a structure in place is important if the relationship breaks down. Florida's statute on prenups includes details on the formalities, which require the agreement to be in writing and signed by both parties.
You probably find it difficult to consider divorce topics before you even get married, but preparing a prenup is a beneficial process. It is an exercise that may actually put your marriage on better footing and eliminate surprises about the parties' financial conditions. If you will be walking down the aisle soon, you should discuss options with an Orlando prenuptial agreements attorney. Reviewing some specific reasons to sign a prenup is also helpful. 
Full disclosure is required. Besides being in writing and signed by the parties, a prenup must also be enforceable according to the statute. One factor that will make an agreement unenforceable is when the parties sign without providing full disclosure of financial matters, unless waived. The process of preparing a prenuptial agreement requires honesty, trust, and fairness. 
You avoid contested divorce. A typical prenup will cover several areas:
Defining what property is separate and owned individually by one spouse;
Dividing marital property acquired during the marriage;
These are the same topics you would address in divorce, but preparing a prenuptial agreement in advance means there are no disputes that would require a court hearing. Your case proceeds as uncontested divorce, saving time and fees. 
Prenuptial agreements can protect your business. Because you can classify property as separate and determine how it gets divided if you divorce, you can use a prenup to protect your business. You have already invested time and effort into establishing a successful company, and your efforts could be at risk if you do not include appropriate provisions. Keep in mind that even a rock-solid prenuptial agreement may not shut your spouse out of the business entirely. Your spouse may gain a financial interest if he or she contributes to operations. 
A prenup is wise for second marriages. Your first divorce experience alone may be enough to convince you to do a prenuptial agreement the second time around. However, there are additional reasons, especially when either of both parties has children. Plus, by the time you reach a second marriage, you may have also accumulated more wealth. 
Speak to a Central Florida Prenuptial Agreements Lawyer to Learn More
These are important reasons to consider a prenup before you get married, but you may have additional reasons based upon your unique circumstances. To learn more about the goals you can achieve with a prenuptial agreement, please contact Greater Orlando Family Law. You can schedule a consultation by calling 407-377-6399 or visiting us online. An attorney can advise you on preparing a prenup or review one that was given to you.
Source:
leg.state.fl.us/Statutes/index.cfm?App_mode=Display_Statute&Search_String=&URL=0000-0099/0061/Sections/0061.079.html