Do I Need A Lawyer For An Uncontested Divorce?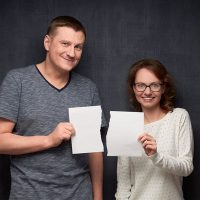 Divorce is never easy, even when both spouses are on board and willing to move forward. This is because even when both parties agree to the divorce, there are still countless issues that must be decided on in the process of dissolving a marriage and the life that you built during it. Even if you both agree on the divorce, it's possible that you will hit significant roadblocks when it comes to how to equitably distribute shared assets–or even in determining what property counts as a marital asset. Below, we'll discuss some more reasons why you should consider hiring a lawyer for an uncontested divorce. If you have questions specific to your situation, feel free to reach out and schedule a consultation.
Why to Hire a Lawyer for an Uncontested Divorce
Avoid costly mistakes. Divorce is complicated. While you are not legally required to have a lawyer to file for divorce, there is a reason that people spend years in school learning how to do it. The process can be complicated, and errors can result in costly delays and more time in court. Additionally, many mistakes made during a divorce can be legally binding if you don't catch them. For instance, if you forgot to list certain shared assets. This will require hiring an attorney to handle post divorce litigation to try and remedy these errors, which will be more costly and complex than simply having an attorney handle your divorce from the beginning.
Ensures a fair settlement. A fair divorce settlement requires that both spouses are aware of all shared assets. If one spouse conceals assets or fails to disclose certain income, this can result in an unfair settlement for the other spouse. If you are simply trusting your spouse to disclose all assets, you will not have any sort of fail-safe or fact-checking in an uncontested divorce unless you have an attorney on your side.
Protects against costly mistakes. The failure to disclose assets is often unintentional rather than malicious. It's simply impossible to know what you don't know, and a lawyer can make sure that nothing falls through the cracks. Having the right guidance the first time can also prevent you from having to come back to court later on to try and remedy errors made in the filing or settlement agreement.
Keeps the process on track. When you are handling your own divorce, it can be easy to hit roadblocks that seem insurmountable, or to reach stalemates with your spouse that last months or even years. Having an advocate to keep the process moving forward and ensure that you move beyond roadblocks as efficiently as possible ensures that you will actually end up on the other side of this.
Greater Orlando Family Law Can Help
If you are ready to file for a divorce, the experienced Orlando divorce attorneys at Greater Orlando Family Law will help you navigate this process as seamlessly as possible. Contact Greater Orlando Family Law today and find out how we can help.
Source:
law.cornell.edu/wex/uncontested_divorce