Do I Need Court Permission To Relocate My Child In Orange County FL?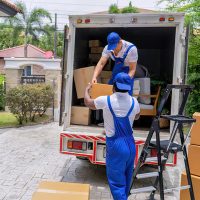 Depending on the ages of your children when you went through your divorce in Florida, there are many life changes that can take place over the years until they reach adulthood. A common example is moving. Whether you need to relocate because of a job, family, or other circumstances, the court's existing order covered the status quo when the final decree was entered. It does not account for the new location. Geographic distance can impact child custody and visitation, so Florida family laws include a statute on parental relocation with a child. It is essential to assess these provisions any time a parent wants to change a primary residence.
However, while you should always consider the implications of the law, it may not be necessary to get the court's permission to relocate. The details depend upon distance and other factors, so you might be required to appear before the judge even when moving within Orange County. Strict compliance with the law is crucial, and you can count on an Orlando parent relocation attorney to help determine how to proceed. An overview about moving within the State of Florida is also useful.
Application of Florida's Relocation Statute: There are three key points to the law to note when a parent wants to move:
The definition of relocation means a parent changing a principal residence to a different location as compared to the last court order on visitation and time-sharing.
To qualify as an official relocation, the new residence location must be at least 50 miles away from the original address listed.
The move must be for at least 60 consecutive days which are not related to a vacation, education, or getting medical care for the child.
If all three of these criteria are not met, a parent's move to a new address is NOT relocation for purposes of child custody and visitation laws. 
Agreements on Parent Relocation: When a move does qualify as relocation, it may still be possible for a parent to move without the need for court permission. When parents agree, they can enter into a Relocation by Agreement, which the law views as satisfying the legal requirements. The agreement must include:
Both parents indicating consent to the relocation;
Details on time-sharing and visitation for the parent who is not moving; and,
A description of transportation arrangements for the child.
Petition to Relocate: If parents cannot agree on one's plan to move, it will be necessary to get the court's approval. The person seeking to relocate must file a petition in court, and the requirements are both detailed and lengthy. After serving the petition, the other parent will have an opportunity to respond to the allegations and state their own position. The judge will make a decision on relocation based upon the child's best interests. 
Get Legal Help from an Orlando Parent Relocation Lawyer 
For more information on getting court permission to move, please contact Greater Orlando Family Law to set up a free consultation. You can reach a skilled Florida relocation attorney by calling 407-377-6399 or visiting our website.
Source:
leg.state.fl.us/Statutes/index.cfm?App_mode=Display_Statute&Search_String=&URL=0000-0099/0061/Sections/0061.13001.html