Do I Need To File A Quitclaim Deed After A Florida Divorce?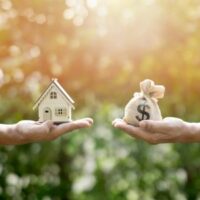 If you have finalized your divorce, you should consider drafting a quitclaim deed with the help of an Orlando family law attorney. If the court issued a final divorce decree, the decree merely documents the manner in which you and your ex-spouse divide marital property and debts.
The divorce decree itself does not actually divide your property, transfer title to the property, or change ownership of your assets. However, it can be used as a basis for filing a quitclaim deed in order to transfer ownership following a divorce.
It is critical to follow all legal requirements and procedures, including filing with the Record of Deeds in the appropriate county, when filing a quitclaim deed. That is why it is advisable to seek the legal counsel of an attorney to help you draft and file your quitclaim deed after a Florida divorce.
What is a Quitclaim Deed?
Divorced couples file quitclaim deeds to transfer ownership rights in real estate as specified in their divorce decree. The spouse who transfers ownership of real estate is called the Grantor, while the spouse who takes title following a divorce is called the Grantee.
When transferring title to property through a quitclaim deed, the deed itself does not have any warranties associated with it, and there is no guarantee that the Grantor is passing a clear title.
Basically, a quitclaim deed is a formal procedure that transfers the ownership rights from the Grantor to the Grantee according to the terms of their divorce decree.
How to File a Quitclaim Deed in Florida?
When drafting a quitclaim deed after a Florida divorce, it is critical to use the appropriate form that complies with state law. Once the form is completed, the deed must be filed with the Recorder of Deed's office in your county.
It is advisable to consult with an attorney to assist you in filing a quitclaim deed with the Recorder of Deeds in Florida. Your attorney will also help you fill out the forms properly to ensure that the quitclaim deed is valid.
Note: One of the requirements of filing a quitclaim deed in Florida is that it must be signed by two witnesses. The witnesses must place their signatures and print their names on the deed. Then, a notary public will have to acknowledge the signatures for the document to be deemed valid (Fla. Stat. § 695.26).
How Much Does It Cost to File a Quitclaim Deed in Florida?
Each Florida county has its own filing and recording fees for quitclaim deeds. The person filing the quitclaim deed must pay the fees. However, it may be possible to waive the recording fee depending on your circumstances and the type of property transferred to the other spouse following a divorce.
Consult with an attorney to determine if you can waive the recording fees when filing a quitclaim deed in Florida. Speak with our Orlando property division attorneys at Greater Orlando Family Law to get help filing and recording your quit claim deed after a divorce. Call 407-377-6399.