Do I Qualify For Uncontested Divorce In Florida?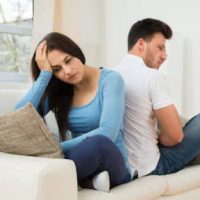 Divorce gets a bad reputation for the high profile cases that make the news, but the truth is that many couples are able to resolve their issues without major disputes. If you get to the point where you and your spouse agree on everything related to the process, you may consider uncontested divorce. Florida family law provides two ways you can handle your divorce under the circumstances. You may be eligible for Simplified Dissolution of Marriage, or you could go through traditional divorce but without numerous hearings and court involvement.
There are many advantages for uncontested divorce, including reduced costs, less stress, and fewer trips to court. Disputes over property division, alimony, and children are what cause these factors to increase. However, the process is not suitable for all cases. It is crucial to consult with an Orlando uncontested divorce lawyer about your situation, but here are some questions to ask to determine whether you qualify for uncontested divorce in Florida. 
Do you meet the basic requirements? It does not matter what type of divorce you file when it comes to the residency criteria. Under Florida law, either you or your spouse must be a resident for at least 6 months before filing the divorce petition. For a case proceeding as Simplified Dissolution of Marriage, there are additional requirements:
You cannot have children under 18 years old.
Neither party can seek alimony. 
Will you agree on the reasons to file for divorce? Florida has two grounds for divorce, including mental incapacity of one of the parties. However, with most uncontested divorces, both spouses state that the marriage is irretrievably broken. When you agree, the court accepts your reasoning for ending the marriage. If you do not, you will need to prove these facts in court. Uncontested divorce will not be available if there is a dispute.
Can you consent to property division? With Simplified Dissolution of Marriage, you have taken children and alimony out of the equation. The remaining issue is property division, in which you will need to agree in two areas:
Which specific assets or debts are marital or belong to the individual party; and,
How to divide assets and debts that are marital. 
Is regular uncontested divorce an option? Whenever children are involved or one party will have a long-term financial obligation like alimony, the simplified process is not available. You can still expedite your case through the traditional proceedings because there will be no discovery, preparations, and trials. However, the parties must agree on absolutely all issues to gain the benefits. They will also need to address child support, custody, and visitation. 
Discuss Options with a Central Florida Uncontested Divorce Attorney 
By answering these questions about qualifying for uncontested divorce, you can get a better idea of whether one of the two options is right for you. For more information, please call 407-377-6399 or go online to reach Greater Orlando Family Law. We can set up a consultation to advise you on the details for Simplified Dissolution of Marriage.