Does Florida Allow Retroactive Child Support?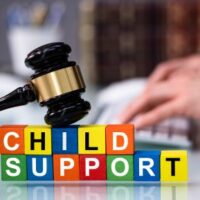 Florida courts may order child support when spouses who share children file for divorce. Prior to awarding child support, the court will look at each parents' income and earning potential, among many other factors.
If your ex-spouse was ordered to pay child support, you might wonder, "Can I ask the court for retroactive child support?" The short answer is, "It depends."
According to Fla. Stat. § 61.30(17), Florida courts do allow retroactive child support. However, not everyone is eligible to ask for it.
What is Retroactive Child Support?
Retroactive child support refers to support payments paid by one parent to the other to cover the gap between the date when those payments should have begun and when the payments actually started.
Although retroactive child support payments can go as far back as 2 years, it is not the same as back child support. Under Florida law, back child support payments are any payments that the obligor (the parent who was ordered to pay support to the other parent) missed.
How to Get Retroactive Child Support in Florida?
In Florida, you can get child support retroactively up to 2 years before the date when you filed a petition for support. Florida courts cannot order retroactive child support back to the child's birth unless the child is under the age of 2.
Note: Retroactive child support only covers the period when the parents were actually separated. The general assumption is that both parents financially supported their children before the separation date.
Example. The judge awards retroactive child support payments on April 1, 2021, but the spouses separated on January 1, 2021. Although Florida law allows courts to order child support retroactively up to 2 years, the payments may only go as far back as January 1, 2021.
How Does the Obligor Pay Retroactive Child Support?
Judges understand that the obligor may not be able to pay the entire amount of retroactive child support immediately. That is why courts prefer to set up installments to allow obligors to pay retroactive child support over time.
Keep in mind that retroactive child support does not affect the obligor's obligation to make ongoing child support payments. Retroactive payments do not reduce the amount of ongoing or future payments either.
How Do Florida Courts Calculate Retroactive Child Support?
Retroactive child support payments are calculated according to Florida's child support guidelines. One of the factors that Florida courts consider when calculating retroactive child support is the parents' income during the period that is eligible for retroactive support.
If the obligor's income does not differ from the current income or they cannot demonstrate proof that their income was different, the court will use their current income to determine the appropriate amount of retroactive payments.
The court will also consider any payments the obligor made to the other parent during the separation period.
Consult with an Orlando Child Support Attorney
If you need help to determine if you can ask for retroactive child support or want to get an estimate on retroactive payments, speak with an Orlando child support attorney. At Greater Orlando Family Law, our divorce lawyers are prepared to help. Call 407-377-6399 to receive a case review.