Florida Parents Must Grant Permission For Children To Receive Health Care Services In School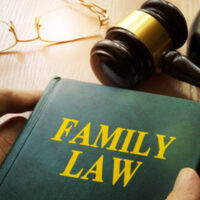 A recent news story has indicated that Florida parents must now provide written permission to the school before their children will be able to receive certain health care services while at school. Over the past few weeks, many Florida parents have begun receiving communications from their children's respective schools, requesting them to provide this written consent. For example, a consent form being issued from Escambia County Schools is requesting that parents not only indicate whether their child can receive first aid, emergency care, and health education, but also asks whether that child can undergo health screenings.
Many critics of this new requirement, Florida physicians specifically, believe that it could serve as a detriment to children who may need immediate medical care at school but who do not have their parents' permission to receive this kind of care. A violation of this new consent requirement would be classified as a first-degree misdemeanor and could also result in jail time or up to a $1,000 fine.
The Parents' Bill of Rights
This new parental consent requirement comes shortly after Florida Governor Ron DeSantis signed a law this summer, which is referred to as the "Parents' Bill of Rights." Governor DeSantis' reasoning behind the enactment of this bill involved the idea that parents (rather than the government, schools, or doctors) should have the sole right to direct the upbringing, education, health care, and mental health of their minor child.
Specifically, the Parents' Bill of Rights provides parents with the ability to do the following:
Access and review all of the child's medical records (unless the parent is the subject of a criminal investigation for harm to a child)
Opt-out of HIV/Aids education for their child
Opt-out of any portion of the school district's comprehensive health and sex education
Reject medical treatment for a child (unless the state can prove the child's own welfare would be best served by such treatment)
Exempt a student from any required immunizations
Create a list of people, by priority, who may consent to the medical care or treatment of a minor when a parent or legal guardian cannot be reached for whatever reason
Furthermore, due to the passage of the Parent's Bill of Rights, schools and health care providers must obtain written consent from a child's parents before conducting any of the following activities:
Making, sharing, or storing a biometric scan of a minor child
Making, sharing, or storing a minor child's blood or DNA (unless there is a court order to the contrary)
Prescribing any medication, performing any medical procedures, or giving any type of health service to a minor
Contact Our Firm For All of Your Family Law Needs
If you need family law assistance, please contact Greater Orlando Family Law. Our experienced Orlando family law attorneys will be happy to answer any questions and address any concerns you may have.
Resources:
flsenate.gov/Session/Bill/2021/241/BillText/er/PDF
weartv.com/news/local/children-now-need-parents-permission-for-school-health-care-services