How Can An Attorney Help In A Domestic Violence Case?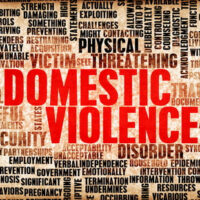 If you have a pending domestic violence case, you shouldn't have to handle your case alone. The following article will provide some helpful information regarding how an attorney can assist you in this kind of case.
An attorney can explain your legal options. After an incident of abuse, you may be unaware of what your legal options are, especially if you share children with your abuser. An attorney will listen to the details of your situation and suggest what your next steps should be.
An attorney understands the legal system. Some domestic violence victims do not have any experience with the legal system. Others may be outright intimidated by the system. Attorneys know the ins and outs of the system and as such, can help alleviate some of the stress and concern that victims may feel. They accomplish this specifically by thoroughly explaining the court process and discussing potential outcomes.
An attorney can help you create a safety plan. Victims of abuse may find that going through the legal system does not feel right or safe for them. As such, attorneys are often equipped to provide victims with helpful resources and explore alternate safety planning strategies.
What types of qualities should I look for in a domestic violence attorney?
If you have a domestic violence case, you should ensure that you have a good attorney on your side. A top-rated attorney will have some of the following qualities:
Availability: You will want to make sure that any attorney you hire will be available when you need him or her, especially considering the volatile nature of domestic violence. Consider asking the attorney how often he or she plans to communicate with you regarding your case, as well as whether you will be able to reach him or her outside of standard office hours.
Empathy: A good attorney will have empathy. You want to hire someone who understands the difficult situation you are in and who genuinely wants to help. An empathetic attorney will fight for you from beginning to end and will be less concerned with winning cases and more concerned with promoting your best interests.
Experience: You will want to ensure that you hire someone who has experience litigating domestic violence cases. When you look at an attorney's past experience, you should try to figure out how other clients were treated by that attorney (for example, by reading online reviews). You should also try to find an attorney that has successful experience with obtaining the equitable relief you are seeking. For example, if you are looking to obtain a restraining order, you should look for an attorney that has success with obtaining restraining orders.
Have You Been Subjected to Domestic Violence? Contact an Orlando Domestic Violence Attorney
If you have been subjected to domestic violence, you do not have to deal with it alone. Whether you need help obtaining a protective order or filing for divorce, Greater Orlando Family Law is here to help. Contact our Orlando family lawyers today for assistance.