How Do Fathers Get Visitation Rights In Florida?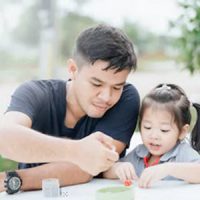 If you are a father but are not having your rights legally recognized, it's important to establish paternity so that you will have visitation and custody rights. Many new parents don't realize that they actually have to take action in order to ensure that they have the full rights and privileges necessary to actually be a legal parent to their child. If you have had a baby and are not married to the other parent, this is likely an issue that you are facing.
Do I Need to Establish Paternity?
The answer to this question depends on your specific circumstances. If you are married to the mother of your child and were married to her at the time your child was born, then you are the child's legal father and paternity has been established automatically based on the marriage. If you are not married but you were at the hospital when the child was born and signed the birth certificate, then you are considered to have voluntarily established paternity and you are considered your child's full legal parent. No further action is required on your part to establish paternity. If both you and your child's other parent are willing to voluntarily establish that you are the child's father, then a document can be filed with the court establishing this fact. You can do this independently or with the assistance of an attorney. If your child's other parent will not concede paternity then it will be necessary to petition the court to establish paternity. This will likely require an attorney. The court may require a paternity test. If the test establishes paternity then the court will order it as an established fact.
How Do I Get Visitation?
Establishing paternity is only half the battle. Once you have paternity established you then also have all rights and responsibilities expected of parents. This means you have the responsibility to pay child support as well as the right to visit your child and potentially to share custody. If your co-parent wants the same thing, you may be able to co-create a parenting plan together or through mediation. If you are able to do this successfully, you will be able to establish custody and visitation without even going to court. If you are unable to agree, then you must go to court. You will both present proposed custody and visitation agreements and the judge will make a decision as to which agreement is in the best interest of the child. The judge generally starts with the presumption that it is in the child's best interest to spend time and have relationships with both parents. This presumption is difficult to rebut, but may be upon evidence of domestic violence toward the child or of an active substance abuse issue. It's important to be able to show that you are able to meet the child's needs.
Contact Greater Orlando Family Law
If you need assistance establishing paternity, the experienced Orlando family law attorneys at Greater Orlando Family Law are ready to help. Contact us today and find out how.
Source:
leg.state.fl.us/statutes/index.cfm?App_mode=Display_Statute&URL=0000-0099/0039/Sections/0039.509.html