How Do Florida Divorce Laws Apply To Timeshares?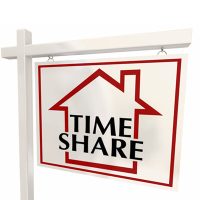 Timeshares are an attractive option when you are looking to enjoy the benefits of a vacation home without the headaches that come with owning property in a distant place. Data from the American Resort Development Association (ARDA) reveals the popularity of timeshare property, indicating that 9.9 million US households own weeks, points, or related interests. Of these, more than two-thirds of owners are married, which brings up an important topic if the relationship breaks down: How do Florida divorce laws apply to timeshares?
A timeshare may not be the equivalent to a deed to real estate, but it is still personal property that has financial value. As such, interests in a timeshare may be part of the property division process. Disputes often develop as parties address assets and debts, and the unique nature of timeshare interests can create additional challenges. It is smart to consult with an Orlando property division attorney about the details, but some general information is useful. 
Summary of Florida Property Division Laws: Florida follows the law of equitable distribution in divorce, and the process of dividing assets and debts involves two steps:
Classifying Property: Only marital property is subject to equitable distribution, and the default rule is that anything acquired during the marriage falls in this category. Any assets owned and debts incurred by the individuals before the wedding belong to them separately. In addition, inheritances and gifts to one party would be considered separate property.
Equitable Distribution: Once items are categorized as marital or separate property, marital assets and debts are divided according to the principles of equity. The goal is fairness, so there may not be an exact 50-50 split. The judge will review numerous statutory factors when making a decision on dividing timeshare ownership. 
Options for Timeshares in Divorce: The two-step process described above is how a court will apply the laws in a hearing on property division. However, it may not be necessary to go to court if the parties can work out their own agreement on the timeshare interest. Florida divorce laws encourage marital settlements, and there are benefits for you. An agreement gives you certainty, eliminates costly litigation, and speeds up the divorce process.
In discussing settlement on property division, some options for timeshares include:
You can sell the timeshare and split the proceeds – or loss. This alternative may save on maintenance fees charged by the timeshare company.
Parties may agree to keep the timeshare rather than lose value, so they can share the weeks or points to use individually.
One party could buy the other out, which means the new owner would be responsible for fees and have full usage.
Contact a Central Florida Property Division Lawyer for Details 
A timeshare may be a special type of ownership interest, but Florida divorce laws apply just as they do to other assets. To learn more about various options for addressing timeshares, please contact Greater Orlando Family Law at 407-377-6399 or via our website. We can set up a consultation with a skilled property division attorney who will advise you on your rights.
Source:
arda.org/news-communications/timeshare-industry-basics/us-timeshare-industry-numbers