How Do I Request Alimony In A Florida Divorce Case?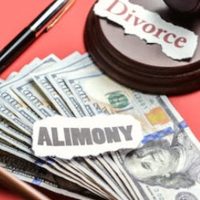 There is no right to alimony in a Florida divorce case, but the laws do allow it in appropriate situations when there is a significant financial gap between the parties. Under Florida's alimony statute, a judge will first determine whether there is a need for support and whether a party is able to pay it. If the court finds in the affirmative on both factors, the next issue is the amount and type. The law provides for bridge-the-gap, rehabilitative, durational, or permanent alimony, each of which serves a different purpose based upon the circumstances. Another statute allows for alimony pendente lite, which is spousal support paid while the divorce case is pending.
If you are in the position to request alimony, you may be wondering how you bring the issue before the court since it is not automatic. There are essentially two ways to address spousal support in divorce, either through a petition or agreement. An Orlando alimony lawyer will help you navigate the legal requirements for both options, and you can check out some basics about how to request it. 
Filing a Petition to Request Alimony: If you qualify based upon the statutory standard on the need for alimony and ability to pay for it, the process for requesting support works as follows:
You file a petition in court that includes all facts and supporting evidence on why the court should grant alimony. This is also required when you are seeking alimony pendente lite.
Your ex may be allowed the opportunity to respond in writing, along with evidence and facts to support why alimony should be denied.
The court will schedule a contested hearing, which is similar to a trial. Both parties present their evidence and testimony, and the judge makes a decision.
Request Alimony by Agreement: Many divorce issues are resolved by marital settlement between the parties, and spousal support is a topic you can cover in the agreement. Negotiating the details about alimony means less time in court and lower legal fees. Plus, you gain certainty in the outcome, rather than risking a denial in court. You have more control over the amount, type, and payment details, such as a lump sum.
Evidence in a Contested Hearing: When you do request alimony and the judge finds that it is appropriate, the court turns to statutory factors for determining details. You will need relevant proof regarding:
Your standard of living while married;
Financial resources of each party, including the results of property division;
Both parties' earning potential and employability;
The contribution each spouse to the marriage and household;
Parental responsibilities for minor children;
Tax implications;
All sources of income available to the parties; and,
Any other factor the court finds relevant. 
Discuss Alimony Options with an Orange County Divorce Lawyer
If you are considering asking for spousal support in Florida divorce, please contact Greater Orlando Family Law by calling 407-377-6399 or visiting us online. We can schedule a consultation to explain how a skilled alimony attorney can assist with the process.
Source:
leg.state.fl.us/Statutes/index.cfm?App_mode=Display_Statute&Search_String=&URL=0000-0099/0061/Sections/0061.08.html