How To Protect Your Children With A Postnuptial Agreement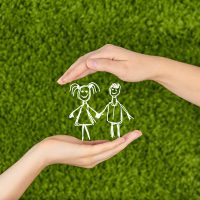 Do you have a prenuptial agreement? If so, are you confident that it adequately protects the interests of your children in the event that you and your spouse get divorced. Many people think that when they sign a lengthy prenuptial agreement, it surely must address every possible issue that could arise over the course of a marriage. However, many married couples did not have children at the time they signed the prenuptial agreement, so they may not have included terms in their prenuptial agreement relevant to the future children that they may or may not have been planning to have. In this post, we'll address how best to protect your children and their financial interests by executing a postnuptial agreement.
What is a Postnuptial Agreement and Why do I Need One When I Have Kids?
Having children is a game-changer in a lot of ways, and one of them is that they may necessitate changes to your existing prenuptial agreement. Of course, a prenuptial agreement cannot be amended, exactly. The best way to make amendments is actually just to execute a new agreement. This agreement is known as a postnuptial agreement, and it has the exact same power as a prenuptial agreement, except for that it is executed at any time during the course of a legal marriage. You can draft and execute a postnuptial agreement whenever a need arises for one. One such need is having children. Another possible need is receiving a large inheritance, or starting a business. You may create and execute as many postnuptial agreements as are necessary based on your specific circumstances, and they will all be enforceable provided none of their terms conflict with one another. While custody and child support agreements protect your children in many ways, they are not comprehensive. For instance, there is only a legal obligation to care for your children financially until they reach the age of 18. This means that parents are not required to help support their children financially in going to college. If you will not be able to independently support your children in going to college, it will be especially important that you take action to make sure that your spouse agrees to contribute financially to their secondary and even postsecondary education. This is especially critical given that the average cost of a Bachelor's degree is over $100,000, and that is only considering tuition, and is not taking into consideration additional living expenses, such as room, board, textbooks, and transportation. This is a huge cost that would be prohibitive for most parents, so it is important to take precautions and plan ahead to make sure that your children are protected regardless of what happens between you and your spouse.
Schedule a Consultation with Greater Orlando Family Law
If you want to make sure that your children are protected and have the financial means that they need to pursue the higher education that they deserve, contact the experienced Orlando divorce attorneys at Greater Orlando Family Law, and find out how we can help you ensure that their interests are protected. Contact Greater Orlando Family Law today to schedule a consultation.