Is There Anything I Need to Do After My Divorce Is Finalized?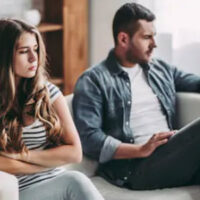 As attorneys who practice in divorce and family law here in Orlando, Winter Park, and surrounding areas of Florida, we frequently counsel clients on all of the many issues that affect actions you need to take and considerations you should have going into and through divorce—alimony, child support and custody, timesharing, property division, etc. But what about everything that needs to be handled after the divorce is finalized? Completing your divorce isn't limited to just what's listed in your divorce decree; there are a number of additional actions you and your attorney also need to follow through on in order to make sure that you are protected. Below, we discuss addressing some of these issues:
Be Aware of Commitments
Make sure you are aware of the specifics of what's included in your divorce decree. Sometimes, attorneys and their clients will discuss specific issues, such as parenting schedules, child support, and alimony early on in the process, but specific details are included in the divorce decree and the client is not notified or reminded of these details.  Make sure that you note these commitments as they have been agreed to, and you are also aware of any property that has to be transferred or other actions taken in a timely manner.
Identifying Documents
You will need to make a number of changes to various accounts and estate planning documents, however, before doing so, it is often easier to make changes to the most important identifying documents that you have, if you have had your maiden name restored in the divorce, such as your driver's license, passport, and social security card. Make sure that you bring your divorce judgment with you to the department of motor vehicles and other locations in order to make these changes.
Other Changes, Include Titles to The House, Estate & Power of Attorney Documents
You will also need to make changes to and/or open up your own bank accounts, as you and your ex likely shared a joint account, as well as change the title and registration for your car and auto insurance policy. Changes also need to be made to beneficiary forms associated with a number of your accounts, such as retirement, brokerage, and life insurance accounts and policies, as well as important estate planning documents such as your will, health care proxy, and power of attorney. These documents control who inherits your assets and makes important financial and medical decisions on your behalf, should you become incapacitated. As you take note of all of these various changes that need to be made, make sure that you are also complying with the divorce decree as you make them.
If you are transferring any property pursuant to the divorce decree, such as your pension or a portion of a retirement plan, you and your attorney will need to file a Qualified Domestic Relations Order. You will also likely need to take your ex's name off the title to the house; depending upon what you have decided to do with the home. Note that, even if you continue to own the house jointly, you may need to retitle the deed in order to reflect the divorce. You do not want to find yourself having to deal with your ex being listed on the deed if you go to sell your home some years later.
Contact Our Florida Divorce Attorneys to Find Out More
Our Orlando divorce attorneys are here to help you with any stage of your divorce, including all of the important work that needs to be done even after it is finalized. Contact us today at Greater Orlando Family Law to find out more about our services.
Resource:
mediate.com/articles/rosenthal-divorce-judgment.cfm
https://www.orlandolegal.com/how-do-i-make-sure-i-stay-on-top-of-my-investments-during-my-divorce/