Should I Try To Handle My Own Divorce Or Hire A Divorce Attorney?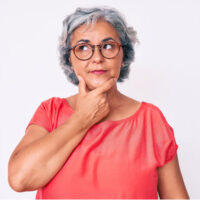 If you are contemplating getting a divorce, you may consider whether you can handle the case yourself. The following article will provide some helpful information regarding whether you should try to handle your own divorce or if you should hire a divorce.
What is the role of a divorce attorney?
A divorce attorney specializes in various divorce issues and may have some of the following duties:
Explaining any relevant grounds for obtaining a divorce
Providing objective legal advice
Explaining property division
Determining spousal support and other benefits
Developing custody and parenting plans
Preparing divorce papers and related court documents
Negotiating a settlement between the parties, including through mediation or arbitration
Representing clients in court
When should I consider hiring a divorce attorney?
Some divorces will require experienced legal advice. You should consider hiring a divorce attorney in the following situations:
You or your spouse are pursuing a "fault" divorce. In fault-based divorces, one spouse alleges that the other spouse engaged in misconduct that led to the breakdown of the marriage. The most common forms of fault include adultery, abuse, abandonment, and addiction to drugs or alcohol. You should consider consulting with an experienced divorce attorney before you file for a fault-based divorce to find out if you meet the requirements, can prove your case, and whether there is any advantage to pursuing a fault divorce that may outweigh the added legal fees, court costs, stress, and potential conflict with the other spouse.
Your spouse has already hired a divorce attorney. If you've already been served with divorce paperwork by your spouse's attorney, you should consult with an attorney as soon as possible. Because the stakes are so high and personal in a divorce proceeding, it's best not to try and take on an experienced divorce attorney by yourself.
In what situations could I handle my own divorce?
Not every issue in a divorce proceeding will require the use of an attorney. There are some instances where you can handle certain areas of your divorce yourself, some of which include the following:
You and your spouse have minor children together and agree on custody and child support issues. When divorcing parents have children that are under 18, they will have to make decisions regarding legal custody (the right to make decisions about the child's health, education, and welfare) and physical custody (where the child will live, as well as whether both parents will spend equal time with the child or if one parent will be the primary parent). Parents must also agree on child support issues, including who will pay, what the amount will be, and how often payments will be made. If these issues are agreed upon by the parents and these decisions are in the child's best interest the spouses should be able to handle this area of their divorce without an attorney.
You and your spouse agree on alimony. Alimony describes payments made from a higher-earning spouse to a lower-earning or unemployed spouse for a period of time. Alimony is typically intended to allow the supported spouse to live as close to the marital standard of living as possible. If the spouses can reach an agreement regarding the amount of alimony to be paid, the spouses should be able to handle this area of their divorce without an attorney.
You and your spouse agree on how to divide property and debts. Generally speaking, spouses' assets that are acquired during the marriage are considered marital property and must be divided equitably between the spouses. If the spouses have very little property or debt to divide or if they can agree on what constitutes marital property, how much it's worth, and how it should be divided, they should be able to handle this area of their divorce without an attorney.
Schedule a Consultation to Speak with an Orlando Divorce Attorney Today
If you need a divorce attorney, please contact Greater Orlando Family Law. Our experienced Orlando divorce attorneys will answer any questions you may have about the process.