Tips For Representing Yourself In A Florida Divorce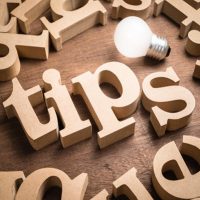 If you have chosen to represent yourself in your divorce, we commend you. Representing yourself is a great deal of responsibility, and requires dedication, research, and attention to detail, at a time when many people would be emotionally overwhelmed.
Do your research. When it comes to the Florida divorce process, there are a lot of procedural matters to be aware of. If you miss a deadline of filing requirement, you can face serious consequences as well as delays in your divorce proceedings. It is important to understand everything that is required of you, and to have a thorough understanding of divorce law and trial law in the event that litigation will be required to reach a divorce agreement in your case.
Consider mediation. If you are not represented by an attorney, it is in your best interest to avoid litigation altogether. Litigation is the arguments that take place in a courtroom. These proceedings are heavily regulated and a misunderstanding of courtroom procedure can cost you your claim. An alternative that may be beneficial is mediation. Mediation utilizes a neutral third-party to help both parties work toward a mutually acceptable agreement. The agreement can be reached entirely outside of court, and will be entered into effect just like an agreement that was litigated. This can allow you to be on more equal footing with your spouse, and will also reduce the overall cost of your divorce.
Get help keeping a level head. Divorce is highly personal and can cause complex and intense emotions. If left unchecked, these emotions can lead you to make impulsive or reactionary decisions that are not in your best interest. It's important to anticipate this happening, and plan accordingly. Many people find that therapy, exercise, or having someone to talk to can help them manage stress and keep a level head during turbulent times. Make sure that you are providing yourself with sufficient support.
Assemble a support team. Divorce is hard under normal circumstances, let alone when you are responsible for navigating the process on your own. It is important to have a strong support system in place, both emotionally and intellectually, to ensure that you are able to advocate for yourself effectively.
Schedule a consultation with a Florida divorce attorney. Doing your research includes researching legal options and making an informed decision about your representation. Make sure that you know how much an attorney will cost before you decide that it is too expensive. Even if you are entirely settled on representing yourself, consulting with an attorney is a good idea because it allows you to get a sense of whether there are any significant issues in your case. It is possible that your case includes a uniquely difficult circumstance that you should be aware of going into the legal proceedings.
Schedule a Consultation with Greater Orlando Family Law Today
If you are preparing to go through a divorce in Florida, contact the experienced Orlando divorce lawyers at Greater Orlando Family Law to schedule a consultation and find out how they can help you get divorced as quickly and easily as possible.
Source:
leg.state.fl.us/statutes/index.cfm?App_mode=Display_Statute&URL=0000-0099/0061/0061.html