What Are the Basic Guidelines Helping My Kids Get Through Divorce?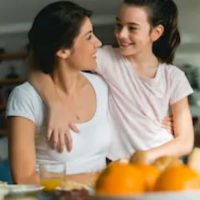 As attorneys who work in family law here in Florida, we receive a number of questions concerning parents worried about their children and how they are handling the divorce. Below, we provide some tips 'from the experts' on how to help your kids get through what can be a difficult process for some:
Ask For Help
First, do not be afraid to ask those around you for help. This can not only be friends and family, but also professionals, such as a therapist or counselor for the family.
Putting Together New Budgets
Know that you will need to put together a new budget for your family. One of the main concerns that parents have about their children during divorce is that they will miss out on certain material items due to financial changes the divorce might bring. It is important, however, to know – for both them and yourself – that everything will be fine and everyone's basic needs will be met. You'll also notice that you and the family will engage in more cost-effective activities.
Working On Communication
Communication is also very important when it comes to helping children get through divorce. Children should feel safe enough to come talk to you about what they're feeling. Know that if you believe that everything will be alright, this belief can trickle down to them. Your children will also likely have a number of questions and you will have to find that balance in being strong for them and being as honest as you can. Make sure that you understand what their question is and that you respond only to the question and avoid oversharing.
Getting Along With The Other Parent
Trying to get along with your ex is also something that can be very important to the kids. This can be difficult, depending upon how hard the other parent makes it. However, trying to get along can make it easier for everyone.
Other Tips
While, of course, a child's experience when it comes to divorce depends upon their age and who they are, some experts also recommend:
Avoiding having legal discussions near your kids;
Trying to keep their routines as regular as possible;
Avoiding negativity and blame in your home;
Avoid making or allowing others to make disparaging comments about the other parent around the children; and
Keeping both parents as active in kids' lives as possible.
Contact Our Florida Family Law Attorneys
Divorce can be an adjustment, but also empowering. While it may take some time getting used to your home being quiet, you may also find value in the personal time and discover the things you love to do. If you have any questions about family law/divorce legal issues, contact our Orlando family attorneys at Greater Orlando Family Law to find out how we can help.
Resource:
thriveglobal.com/stories/5-tips-to-help-your-kids-through-your-divorce/
https://www.orlandolegal.com/how-do-i-handle-mental-illness-as-part-of-my-divorce/