What Are the Most Common Money-Related Reasons People Get Divorced?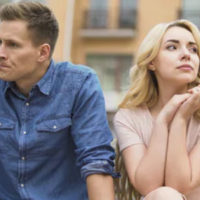 Money is one of the most common reasons couples decide to get divorced. In fact, money worries are one of the leading causes of marriages falling apart, and many cite financial pressure as the biggest challenge in their marriage. Finances and stress often go hand-in-hand, whether you are wealthy or in serious debt. Below, we discuss some of the most common money related issues that lead to divorce:
Financial Priorities
One of the main issues is that couples rarely talk about finances before they get married. What then sometimes happens is that two people realize that they have completely opposite views towards money after they have gotten married and, if there is a "spender" and a "saver," the two will sometimes butt heads. It is important to identify financial priorities before getting married; for example, for one person, it might be buying a house; while, for someone else, it might be traveling.
Credit Card Debt
Credit card debt can also be a source of contention, especially if one person has worked to pay off their debt while the other racks it up again. For some, this is a form of financial infidelity; alongside making hidden purchases, having costly addictions, undisclosed debt, secret bank accounts, and major impulse buys that one person fails to discuss with the other first.
Still, not all financial conflicts stem from individuals doing their own thing within the marriage; two people who are married can of course make poor purchases together, which puts them into debt and leads to conflict; for example, taking on a home or a wedding that is far too expensive for them or major unexpected expenses, such as caring for an elderly relative for home repairs,
Combined Bank Accounts
Sometimes, the idea of combining bank accounts brings so much stress into the marriage that some advisers may even suggest avoiding this and instead having separate counts order to minimize those kinds of conflicts.
Loss of Financial Control – Feeling Marginalized
Finally, loss of financial control can also affect some, especially when one feels marginalized because of their perceived lack of contribution to the family wealth. This can sometimes be seen in higher net with situations with women who are expected to give up their career for the family.
Contact Our Florida Divorce Attorney
Whether divorce is simple or complex can sometimes come down to the attorney you work with. You want to make sure you work with an attorney who makes your finances and future as a priority.
At Greater Orlando Family Law, our skilled Orlando divorce attorneys work to ensure that you and your family are taken care of. Contact us today for a free consultation to find out more about our services.
Resources:
independent.co.uk/news/business/news/money-marriage-end-divorce-day-relationships-personal-finances-slater-gordon-a8147921.html
businessinsider.com/divorce-money-issues-financial-relationship-couple-2019-7
https://www.orlandolegal.com/should-i-use-a-diy-divorce-app/