What Are The Steps To Stepparent Adoption In Florida?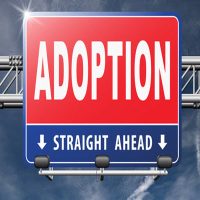 When you marry someone with children, it is a rewarding and enjoyable experience to take on the role of being a supportive, loving stepparent. There may even come a point when you and your spouse would like to solidify the relationship through stepparent adoption. Under Florida's adoption statute on who can adopt and be adopted, it is a common arrangement that you complete through a series of steps. Stepparent adoption is different compared to when adoption is through an agency, international organizations, or other family members.
If you are considering stepparent adoption, keep in mind that it is a personal choice that should always be made in the best interests of the child. Once you and your spouse decide to move forward, with consultation with the child where appropriate, you should know what to expect with the process. Your Orlando stepparent adoption attorney will assist with the following steps: 
Determine Eligibility: Any minor or adult qualifies to be adopted under the statute, but there are specific provisions on who can do the adopting. In many cases, a married couple or unmarried individual will pursue adoption. However, in the case of stepparent adoption, both spouses do not file the petition because one is already the legal parent of the child. Instead, the stepparent will usually file the petition along with a consent from the spouse/legal parent. 
Obtain Necessary Consents: Getting your spouse to agree to stepparent adoption will not present challenges, but issues could arise with the child's other parent. If that person is active in the child's life and staying true to parenting responsibilities, they may not have any intention of letting go of that relationship. Consent from this person is necessary because stepparent adoption will terminate parental rights.
File Adoption Petition: The process for stepparent adoption starts with filing the adoption petition, but unlike other adoptions, the case is expedited. This is because there is no need for a home study, since the child has already been living in the home environment with a legal parent for some time before filing. 
Finalize Adoption: After submitting your petition, the hearing on stepparent adoption will be scheduled by the court. These proceedings are usually handled via teleconference unless there are disputes that need to be resolved through a contested hearing. If all documents and consents are sufficient, the court will enter an order stating that the stepparent is now the legal parent of the child.
You will be able to change the child's birth certificate to yourself as the legal parent, and you can also change the last name once adoption is complete. 
Get Assistance from a Florida Stepparent Adoption Lawyer 
It is helpful to review information on the steps, but having legal representation is critical for stepparent adoption. You are aiming for a smooth process that puts the child's best interests first, so trust our team at Greater Orlando Family Law to help you achieve your goals. To learn more about how we can help, please call 407-377-6399 or visit us online to schedule a consultation. A Florida stepparent adoption attorney can provide personalized details.
Source:
leg.state.fl.us/Statutes/index.cfm?App_mode=Display_Statute&Search_String=&URL=0000-0099/0063/Sections/0063.042.html