What Evidence Do You Need in Your Child Support Case in Florida?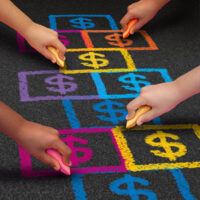 Child support is one of the most complicated and contentious issues in a divorce. The amount of child support is based on guidelines defined in the Florida Statutes Section 0061.30. Florida law provides that both parents, married or not, are obligated to support their children financially.
While it may seem that there is not much you can do to influence the court's decision, there are certain important pieces of evidence that can affect how much child support will be awarded by the court.
Factors That Affect Your Child Support Case
As mentioned earlier, both parents are legally required to provide for their children financially. Florida courts rely on strict guidelines when awarding and determining the amount of child support. Some of the factors that affect a court's decision on child support include but are not limited to:
The amount of time each parent spends with the child;
Each parent's income and earning potential;
Business income, if any;
Rental income; and
The child's special needs.
Evidence for Financial Disclosure in a Child Support Case
Each parent is required to disclose their true financial position by filling out a special form with the court. Documents that might be useful as part of the financial disclosure include:
Paystubs
Income tax returns
Records regarding any income from your business, real estate, or investments
Records showing your benefits received from workers' compensation, unemployment, disability, or other public benefits or social assistance programs
Corporate financial statements if you are a shareholder
Other documents may be necessary for financial disclosure in your child support case. Consult with an Orlando child support attorney to determine which documents you will need to gather to show your earnings and expenses.
Other Pieces of Evidence in a Child Support Case
Since the court will consider your child's special or unique needs when calculating the amount of child support, additional pieces of evidence that may support your case include:
Medical records or statements from a doctor describing your child's physical, mental, or developmental issues that require additional expenses;
Statements regarding your child's recreational or sports activities;
Receipts for any out-of-pocket expenses to buy school uniform, clothing, medications, and other costs;
Statements from the school demonstrating the need to hire tutors or purchase something that might assist in education; and
Receipts showing that you incurred additional costs.
If you already have a child support order in effect but believe that it does not reflect your current income or financial situation, you may have a right to request a modification. You may be able to modify your child support order if you can prove a substantial change in circumstances. For example, you were demoted or fired.
If the other parent fails or refuses to make child support payments, you should collect evidence proving that the payments are overdue. When a parent does not pay child support, they are violating a court order. When this happens, the other parent may be able to file a Motion for Civil Contempt. After reviewing your case, the judge may hold the other parent in contempt and issue an order requiring them to pay overdue support.
Consult with an Orlando contempt and enforcement attorney at Greater Orlando Family Law to discuss your legal options. Call at 407-377-6399 for a free consultation.