What Happens to an Ongoing Divorce if Spouses Reconcile?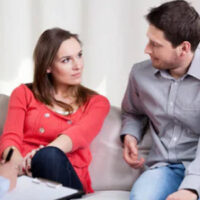 It is not uncommon for spouses to regret their decision to file for divorce. But is it too late to reconcile? What happens to your ongoing divorce in Florida if you and your spouse reconcile?
Whether or not you can stop your divorce case or dismiss it altogether if you and your spouse reconcile while your divorce is ongoing depends on your particular situation. That is why you should consult with a skilled Orlando family lawyer.
What to Do if You Decided to Reconcile?
If you decide to reconcile after filing for divorce, the first thing you should do is talk to an experienced divorce lawyer. The second step is to tell the court that you and your spouse no longer consider your marriage to be "irretrievably broken."
Then, the court will exercise discretion when ordering the divorcing spouses to consult with a psychologist, psychiatrist, marriage counselor, or another person who is qualified to provide consultation.
While both parties are considering reconciliation and attending counseling, the court may put their divorce case on hold for up to three months, according to Florida Statutes Section 61.052. Note: the court only places a hold on your divorce, not dismisses it altogether.
Filing a Motion for Continuance in Florida
Divorcing couples who wish to reconcile while their divorce case is ongoing could also file a Motion for Continuance, which gives you and your divorce lawyer more time to prepare for the scheduled hearing or trial. However, one or both spouses are required to present good cause for postponing the hearing or trial.
A mutual intention to reconcile is likely to qualify as good cause to postpone your hearing or trial in Florida. The continuance of your upcoming hearing or trial does not dismiss your divorce case. Rather, it provides both parties with more time to proceed with a reconciliation.
Filing a Motion to Dismiss When You Wish to Reconcile
If your decision to reconcile is final and you wish to remain a married couple, your next step is to dismiss the divorce case completely. This requires you to file a Motion to Voluntarily Dismiss the Dissolution Proceedings. The motion can be filed either individually or jointly.
After reviewing your motion, the court will dismiss and close your divorce case. When this happens, you and your spouse can remain a married couple with no ongoing divorce proceedings.
As you can see, it is never too late to reconcile, even if your divorce is still pending. If you regret filing for divorce or are having doubts about the ongoing divorce case, consult with a knowledgeable family law attorney to discuss your options. Your divorce lawyer will help you postpone or delay your proceedings. If you wish to reconcile and dismiss your divorce case altogether, our attorneys will help you file a Motion to Dismiss to make sure that all divorce proceedings are terminated.
Schedule a consultation with our attorneys at Greater Orlando Family Law to talk about your circumstances and determine what you should do if you wish to reconcile after filing for divorce. Call at 407-377-6399 to receive a case review.
https://www.orlandolegal.com/can-you-lower-child-support-if-the-coronavirus-crisis-affected-your-ability-to-pay/