What New Challenges Are Fathers Facing When It Comes to Fathers' Rights?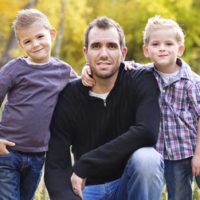 When most people think of fathers' rights, they think of a contested divorce between a mother and a father, with the father possibly having to fight to retain some rights and be a part of his children's lives. However, fathers' rights now expand beyond this traditional, conventional concept, and into parental rights of same-sex couples in some circumstances.
A New Battle For Fathers: Children & Birthright Citizenship
Currently, there is a gay couple who is fighting against the US State Department in an escalating battle involving their children. Even though these two fathers have been married for close to 10 years, only one is a US citizen, and, unlike the circumstances of a heterosexual marriage and US citizenship requirements, the State Department is holding this family to much different standards, requiring them to undergo extensive DNA testing to establish that these children are the biological sons of the US Citizen in the relationship.
A New Standard For Fathers?
The couple previously won in federal court, arguing that being forced to prove a biological connection between a child and US citizen parent is not typically required. The judge found that the State Department was attempting to institute a new biological testing standard when it comes to fathers' rights and married couples with respect to their children.
Still, the State Department is appealing this decision and attempting to refuse their rights as fathers. If the Department is successful, this could lead to a brand-new policy requiring genetic testing for children in some circumstances and endanger fathers' rights in general. It is also possible that State Department is going to require DNA testing all binational married couples in order to establish a biological relationship and establish birthright citizenship.
The hope is that the Ninth Circuit Court of Appeals will uphold the existing standard of rejecting the requirement of using DNA testing to ensure a biological relationship between a child and a married US citizen parent. Specifically, the Ninth Circuit has already held that citizenship passes from a married parent to child; regardless of their biological relationship.
Contact Our Orlando, Florida Fathers' Rights Attorneys
There is no question that there is still bias in our legal system; a system that is based on this idea that fathers cannot be responsible, "true" parents. Both parents—including fathers—are essential to a child's upbringing, and fathers care just as much about what is in the best interests of children as mothers.  If you have concerns about your rights as a father to be in your child's life, contact our experienced Orlando fathers' rights attorneys at Greater Orlando Family Law to find out how we can help with advice and counsel.
Resources:
chicagotribune.com/news/opinion/commentary/ct-perspec-divorced-dads-michelle-obama-trump-20190417-story.html
thedailybeast.com/state-department-continues-fight-to-strip-gay-couples-two-year-old-son-of-birthright-citizenship?ref=scroll