4 Situations When You Should Modify a Prenuptial Agreement in Florida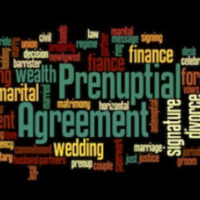 For engaged and married couples, signing a prenuptial agreement offers a level of comfort and assurance in knowing how their property and finances will be split up in the event of a divorce. A prenup can be a useful document for all couples, even those who have no plans to get divorced.
A prenuptial agreement provides full disclosure of each party's assets and specifies how property and assets would be divided in the event of a divorce. A prenup goes into effect on the date of your wedding and is legally binding for the duration of your marriage.
Can You Modify a Prenuptial Agreement in Florida?
Many couples wonder, "Can a prenuptial agreement be modified during the marriage in Florida?" The answer is yes. In fact, it is a good idea to review your prenup every once in a while and make the necessary changes.
Once you sign a prenuptial agreement, there are limited circumstances in which the parties can overturn the prenup. However, you have a right to modify your prenuptial agreement if your circumstances have changed since the agreement.
When You Should Modify Your Prenup
A prenuptial agreement has a tremendous effect on your legal rights in the event of a divorce. For this reason, it is critical to keep your prenup up to date. Occasionally, you should review your prenuptial agreement to make sure that it still accurately reflects your circumstances. If your circumstances have changed, you may be able to modify your prenup.
There are four situations when you should consider modifying your prenuptial agreement in Florida:
Spousal misconduct. If your spouse engaged in any kind of spousal misconduct, including adultery and wasteful dissipation of assets, you might be able to request a modification of your prenup. To discourage your spouse from engaging in marital misconduct, you may want to include a provision that invalidates the prenup if the spouse is found guilty of spousal misconduct.
You sacrifice your career, job, or education for the family. Many couples use prenuptial agreements to waive their right or obligation to alimony. If you waived your rights to alimony but ended up sacrificing your job, career, or education, for your family or marriage, you may be able to invalidate your waiver of alimony in the prenup.
Your financial situation has changed. If you or your spouse's financial situation has changed substantially during the marriage, you should modify the prenup to reflect these changes.
You have started a new business. If you started a new business since getting married or signing a prenup, you might want to take the necessary steps to prevent your spouse from taking a share of your business in the event of a divorce. This might be a good idea even before your business begins generating substantial profits.
Talk to an Orlando Prenuptial Agreement Attorney
If you feel that it's time to make changes to your prenup, contact a skilled family lawyer in Florida to determine whether you have a right to modify your agreement. An Orlando prenuptial agreement attorney will help you facilitate negotiations between you and your spouse to make changes to your prenup. Contact Greater Orlando Family Law for a case review. Call at 407-377-6399.
https://www.orlandolegal.com/are-there-circumstances-that-make-having-a-prenup-non-negotiable/