Don't Make These Mistakes In Your High-Asset Divorce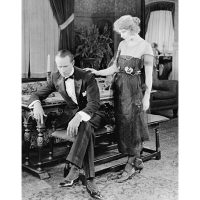 If you are going through a high-asset divorce, you have a lot on the line. High-asset divorces in the state of Florida involve more than $1 million of liquidated assets that just be divided equitably between the spouses. This means that the amount of shared marital assets to be received by each spouse is decided on by a judge based on a number of factors intended to determine what is fair given the contributions and sacrifices made by each spouse for the benefit of the marriage. However, fairness is not guaranteed. It is important to make sure that you avoid some of these common pitfalls that could cause you to get less than your fair share of your marital assets in a divorce settlement.
Mistakes to Avoid in a High-Asset Divorce
Waiting too long to talk to a divorce attorney. Divorce is not a pleasant thing to think about, and many people like to avoid the topic for as long as possible. Some may also find themselves in denial, avoiding taking any real action in hopes that their marital problems will resolve themselves. However, talking to a lawyer as soon as possible gives you the information that you need to make a comprehensive decision regardless of how you elect to move forward. An attorney can advise you on how to protect your assets and on what your options are before you choose your path, and can help you avoid catastrophic outcomes by taking precautions.
Not doing your due diligence. You may not think twice about giving your spouse the benefit of the doubt during a divorce, however, divorce can bring out the worst in people as the stakes can feel very high. It is important to do your due diligence, specifically by working with a divorce attorney and forensic accountant, to ensure that no suspicious financial activity is taking place, such as marital waste or the depletion of marital assets. It will be important to review all financial statements for red flags, such as frequent and recurrent withdrawals of cash, sale of assets, or expensive purchases, which can indicate an attempt by one spouse to reduce total marital assets prior to equitable distribution.
Skipping mediation. If your marriage is on the rocks and you can't seem to agree on anything, you may think it is pointless to even try mediation. However, the majority of mediations are successful, and they can save you a large amount of money. This is important because it allows you to preserve your shared marital assets and get the most out of your divorce settlement. You may be surprised to learn what a difference having a neutral third-party to help mediate decisions can be.
Contact Greater Orlando Family Law to Schedule a Consultation
If you are going through a divorce in Orlando involving a significant amount of assets, it's important to have the right protection. The experienced Orlando divorce attorneys at Greater Orlando Family Law are ready to fight to make sure that your interests are protected. Contact us today to schedule a consultation.