How Do I Get A Domestic Violence Restraining Order In Florida?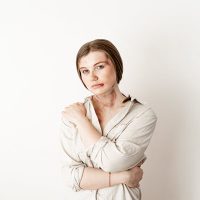 Domestic violence is a serious matter, so Florida laws provide serious remedies to victims who suffer abuse, physical attacks, and threats. Besides criminal charges, it is possible to get a restraining order to prohibit an offender from communicating, being within a certain distance, and engaging in other acts set by the court. Florida's domestic violence statute allows family and household members to file an injunction against the abuser, so spouses, relatives, parents who share a child, and many others qualify.
However, even if you are eligible, the process for getting a domestic violence injunction can be daunting. The legal complexities add to the fear, anxiety, and other strong emotions that occupy your life when you are a victim. To ensure protection of your safety and your rights, it is wise to retain an Orlando domestic violence lawyer for assistance with the following essential steps for a restraining order. 
Gather Evidence: You initiate the process of getting an order of protection by filing a petition, so preparations are in order. Besides your own statements, you should include any evidence about domestic violence in your petition. Collect all relevant documents, such as police records, information on prior instances of abuse, and criminal charges regarding domestic violence. Also, your phone records may be important if they include threatening texts and messages from the abuser. 
Draft the Petition: To understand terminology, note that you are filing your documents as the petitioner who seeks relief against the abuser – the respondent. In your petition, you will state reasons that you seek a restraining order, so make sure to include all relevant details and any evidence. Because your statements are provided under oath, you must ensure that all information is true and accurate.
Attend the First Hearing: In many cases, the petitioner needs a legal remedy on an expedited basis because the threat of violence creates an emergency situation. Therefore, you may need to attend a court hearing on the same day that you file your petition. The respondent will not receive notice of the proceeding, so the court can grant your petition and enter an ex parte restraining order without them being present. 
Prepare for the Next Court Date: An injunction issued during an ex parte proceeding without notice to the respondent has harsh implications for his or her rights. As such, the laws require that an emergency restraining order can only be temporary. The court schedules another hearing, and the respondent will receive notice. Both sides have the opportunity to present their positions, and the judge will decide whether to extend the protective order.
Rely on a Central Florida Domestic Violence Attorney for Help with Restraining Orders 
These steps are required for getting an injunction, but it takes more than a summary of the process to protect yourself in a real-life case. Instead of putting your safety at risk, count on our team at Greater Orlando Family Law to handle all essential tasks. To learn how we can support you with getting an injunction, please call 407-377-6399 or visit us online to schedule a consultation.