How Parental Alienation Can Cost You Custody in Florida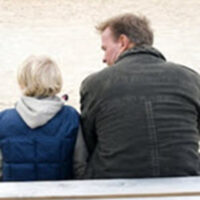 As attorneys who work with a number of clients on time-sharing and fathers' rights issues here in Florida, parental alienation is one of the hardest issues we face in the field of family law because of how difficult it can not only be on parents, but also on their children.  For whatever reason, when it comes to parental alienation, one parent has decided to badmouth the other parent, and this can have devastating results, especially if their goal is to turn their children against the other parent. A number of children can end up having difficulties bonding with both parents as a result because they feel like they have been put in the middle and "weaponized."
Parents should also be aware that parental alienation can have a negative effect on custody/time-sharing/visitation, as it affects what is considered to be in the best interest of the child, which is the primary consideration when it comes to establishing or modifying a parenting plan, including a time-sharing schedule.
Another factor that is sometimes interwoven with parental alienation and tends to affect fathers more often than mothers is evidence that a parent has knowingly provided false information to the court regarding any type of violence committed by a parent – i.e. making false claims suggesting that a parent has been abusive – in an attempt to limit their time spent with the child.
What Does Parental Alienation Look Like?
Some examples of behavior that can be considered parental alienation that is potentially damaging to a child and worthy of affecting custody/time-sharing and a material change in circumstances warranting modification of existing agreements includes, for example, one parent:
failing to abide by an agreed-upon parenting plan or court order;
making major decisions for the child without consulting the other parent (i.e. refusing to co-parent);
isolating the other parent from the child; and/or
making false claims that the other parent sexually abused the child and/or other false allegations.
How Does Florida Law Treat It?
Certain types of parental alienation can cause you to lose custody because under Florida law, the court determines what is in the best interests of the child by evaluating all of the factors involved in a family's particular circumstances, including:
the ability for parents to honor the timesharing schedule;
the ability for parents to place the needs of the child first;
the moral and mental fitness of the parents;
the reasonable preference of the child (depending upon their experience, intelligence, and understanding);
the ability for each parent to keep the other parent informed of issues regarding the child and adopt a unified front on all major issues involving the child;
any evidence of knowingly providing false information to the court regarding neglect, violence, etc.;
the disposition of each parent to protect the child from ongoing litigation;
refraining from making disparaging comments about the other parent to the child; and
any other factor the court deems relevant.
Discuss Your Rights with Our Florida Family Law Attorneys
We care about your rights and concerns. If you have any questions about time-sharing, fathers' rights, or family law, contact our Orlando fathers' rights attorneys at Greater Orlando Family Law for a free consultation today.
https://www.orlandolegal.com/what-new-challenges-are-fathers-facing-when-it-comes-to-fathers-rights/