How Will the Coronavirus & School Closures Affect My Custody/Time Sharing Arrangement?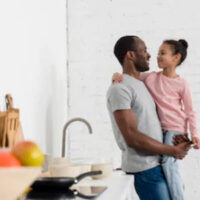 The coronavirus has sent waves of panic throughout Florida, the nation, and the entire globe, turning our everyday lives upside down. Work schedules, kids' school schedules, regular errands like grocery shopping; all altered due to potential exposure to the virus. As a result, in March, a number of parents found themselves in seclusion with their kids because schools in Florida closed down, many of them announcing that they weren't planning on going back for the rest of the academic year.
Yet what likely started as 'what do I do with my kids having to stay indoors for the next few days' quickly turned into a different kind of panic for a number of divorced parents, who then found themselves in the position of having to turn their kids over to the other parent without knowing what that parent's circumstances were with respect to the virus, or otherwise having to look at their time sharing schedule and parenting plan to figure out what happens next, given that they've never had to deal with circumstances like these before.  Because there is no 'pandemic clause' in divorce agreements, time sharing schedules, or parenting plans, indeed, many Florida parents have been contacting our family law attorneys with concerns about custody schedules and emergency plans, including what to do about exact time and place transitions when it comes to their children.
Following The Regular Schedule Doesn't Address Every Issue That Comes Up
In fact, in some states, this has become such a serious issue that some state Supreme Courts, (and even Orange County), had to issue emergency orders that apply to and clarify possession schedules in suits affecting the parenting-child relationship, clarifying that possession and access is not affected by a school's closure that arises from a pandemic (i.e. that custody is not affected by a school's closure). Still, while this might provide clarification for some parents, it does not provide answers for everyone's situation because each family's circumstances are unique. For example, one parent had to deal with a parent who came back from traveling abroad and insisted on taking the child for their time without first going through the recommended quarantine, while another parent actually took the child out of the country due to concerns that the U.S. was not safe enough. And even outside of these somewhat extreme circumstances, other questions regularly arise, for example, if your order contains any child care provisions and/or requires that one parent has the right of first refusal, and the other parent now needs child care for more than eight hours, etc.
Help Is Still Available: Contact Our Florida Family Law Attorneys Today
In addition to having to deal with the virus and school closures, a number of Florida courts are closed and procedures on hold due to the virus as well, making a number of parents feel helpless, especially when extreme measures are taken. And it isn't just custody issues that are affected, but anything that requires filing in court, such as alimony issues, child support requests, modifications, etc.
Still, our Orlando divorce attorneys are working around the clock to help individuals and families address their needs during this time. Remember that a number of family law issues can still be addressed, as some courts have online resources and some family law issues can be addressed through negotiation, mediation, and even parental agreement, without having to file with the courts. Contact our attorneys at Greater Orlando Family Law today to find out more.
Resources:
cnn.com/2020/03/18/us/coronavirus-schools-not-going-back-year/index.html
kfgo.com/2020/03/20/your-money-separation-anxiety-divorce-money-and-coronavirus/
https://www.orlandolegal.com/what-happens-when-a-child-custody-evaluation-is-ordered/