Things to Consider When Creating a Long-Distance Parenting Plan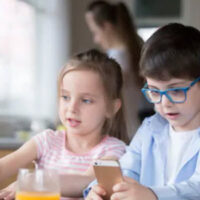 Most parents create a parenting plan after getting divorced or ending a relationship involving children. However, when one parent relocates to a different state or country for work-related or other reasons, adhering to a standard parenting plan or timesharing can be problematic.
For this reason, parents who have a significant distance between them opt for long-distance parenting plans. When creating a long-distance parenting plan, there are many things to consider. You may benefit from consulting with a knowledgeable child custody lawyer in Orlando who can help draft a viable parenting plan for your particular circumstances.
What to Consider When Developing a Long-Distance Parenting Plan
If you cannot find a middle ground with your spouse regarding a long-distance parenting plan, let a neutral mediator assist you and facilitate a conversation to overcome any disputed issues in your case.
Depending on your circumstances, you need to consider the following things when developing a long-distance parenting plan due to the relocation of a parent:
How often the child would visit the relocating parent or vice versa;
Who would pay for the child's transportation to and from the relocated parent;
Who would arrange the child's travel and transportation;
Where the parents would meet for the exchange;
How many days in advance a parent must notify the other parent about the visit;
How the custodial and non-custodial parent would split the holidays;
How and when the relocated parent would communicate with the child;
Whether the relocating parent would be able to communicate with the child virtually with the help of technology (texts, video calls, Skype, FaceTime, Zoom, etc.);
How the relocating parent could make-up time if the child or the parent cannot communicate at the scheduled time;
How the custodial parent would share information about the child's life, education, healthcare, and other important aspects;
Who would provide clothing, food, toys, and other items when the child visits the relocated parent; and
Whether the custodial parent would be able to monitor communication between the relocated parent and their child.
These are only some of the things to consider when creating a long-distance parenting plan in Florida.
3 Factors That Will Affect Your Parenting Plan
When it comes to developing a long-distance parenting plan, the following factors will affect your arrangement:
Age and maturity of your child. Obviously, the arrangement that works for a toddler may not be ideal for a 10-year-old child, which is why the age of your children has a tremendous impact on your parenting plan.
Financial abilities. Since a long-distance parenting plan usually relies on communication and transportation between the non-custodial parent, custodial parent, and the child, parents need to consider the cost of travel when creating the plan.
Communication. Parents have to keep their disagreements at bay if they want to develop a workable long-distance parenting plan. That is why communication, cooperation, and the ability to compromise are key to creating a good plan.
Regardless of whether you are trying to develop a long-distance parenting plan from scratch or need to modify the existing one, reach out to our knowledgeable Winter Park timesharing attorneys at Greater Orlando Family Law. Call at 407-377-6399 for a consultation.