What Are The Recent Changes To Child Custody And Timesharing In Florida?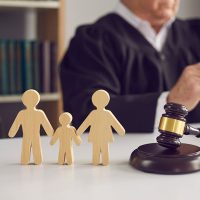 July 1st of every year is the date that numerous laws go into effect in Florida, after having been passed by the legislature and signed by the governor. This year, there were a few bills in the area of family law that may affect your interests. House Bill 1301 (HB 1301) includes several provisions on the topic of parenting and timesharing for minor children, which may have implications for a divorce or paternity case. In addition, there are some clauses in the law that impact your rights if you need to modify a current order or relocate with a minor child.
Because of the wide-ranging effects, legal representation is critical. It can be difficult to understand how the laws apply if you do not have a background in law, and the constant legislative updates make things even more challenging. Orlando child custody lawyers stay up to date on changes in the laws, so new developments will not come as a shock. An overview on HB 1301 is useful for explaining the basics. 
Showing of "Unanticipated" Changes: When a co-parent wants to modify a parenting plan or timesharing schedule, Florida law requires the party to prove that a substantial, material change in circumstances warrants it. The modification might be related to new work schedules for the parents, the child's arrangements for school, and other factors.
Under the previous version of the law, a parent was required to show that the change in circumstances was unanticipated. The updated legislation removes this requirement, so there is no need to prove that you did not foresee changes to your situation. 
Rebuttable Presumption on Equal Timesharing: A rebuttable presumption means that a judge will accept certain facts as being true, unless a party disputes them through sufficient evidence. As of July 1, 2023, courts in Florida will assume that equal timesharing between the parents is in the child's best interests. The rebuttable presumption functions as follows:
The law states the default rule for equal timesharing.
A parent who disputes equal timesharing must go before the judge and prove that it is NOT in the best interests of the child.
The judge weighs all factors for the child's best interests to make a decision on timesharing.
Relocation is Material: One change in circumstances that arises in custody cases is a co-parent's decision to move. HB 1301 includes a provision that applies when one parent relocates closer to the other, with a distance of less than 50 miles away. With transportation between the homes being easier, the law provides that relocation of a parent itself constitutes a substantial, material change in circumstances for purposes of modifications to timesharing. However, the best interests of the child must still be addressed before a modification to timesharing will be granted. 
Our Orlando Child Custody Attorneys Stay Current on the Laws 
You have important rights as a parent, so protect them by retaining legal counsel for help. To learn how we can assist, please contact Greater Orlando Family Law. You can call 407-377-6399 or go online to schedule a consultation with a skilled child custody lawyer.
Source:
flsenate.gov/Session/Bill/2023/1301