What Should I Do If I Was Charged With A Crime?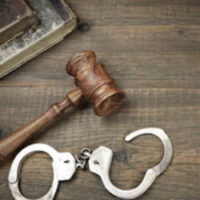 If you were recently charged with a criminal offense, the following article will provide some helpful information regarding the steps you should take.
What happens after someone is charged with a crime?
The following process usually occurs after someone is arrested and charged with a crime:
First there will be an arrest, at which point the authorities will have to inform the arrestee of the charges against him. After an arrest is made, but before anyone is charged with a crime, the police will create an arrest report and forward it to the prosecutor. This police report will summarize the events leading up to the arrest, as well as any pertinent details regarding the arrest (i.e. dates, time, location, witnesses, etc.).
The prosecutor will read the police report and decide whether or not the person who's been arrested should actually be charged with a crime. Alternatively, the prosecutor can go to a grand jury, present the evidence to them, and ask them what criminal charges, if any, should be brought against the person (which is referred to as an indictment). Importantly, a prosecutor may also elect to not pursue the matter altogether.
Finally, a judge will hold a preliminary hearing to determine whether or not there's enough evidence to proceed. Prosecutors generally file criminal charges within 2 to 3 days.
What are some general consequences of being charged with a crime?
Generally speaking, the consequences that you will face after being charged with a crime will depend on whether your case goes to trial and whether you are found guilty or not guilty of the criminal offense.
If your case is dismissed or you are found not guilty: If your case is dismissed or you are found not guilty of the charge, the court will acknowledge it on the record and you will be free to leave. However, it is important to understand that if your case is dismissed, the criminal charge will remain on your record. In these cases. you may consider asking your attorney about getting your case expunged (removed) from your judicial records.
If you are found guilty: If you are found guilty of the criminal offense you were charged with, the judge will schedule a sentencing date. Until that date, you may be out on bail or be held in jail. Depending on the specific crime you have been found guilty of committing, at the sentencing hearing you may be sentenced to time served and set free, or you may have to:
Serve jail time
Serve a term of probation
Pay fines and court costs
Provide the victim with restitution
Undergo treatment for substance abuse or psychiatric problems
Perform community service
Register as a sex offender
What should you do after being charged with a crime?
The most important thing to do after being charged with a crime is to contact a criminal defense attorney. An experienced criminal defense attorney will have knowledge of the state's criminal law statutes and will be able to advise you of the next steps you should take. It is important to note that not all criminal defense attorneys are the same. You should look for an attorney that specializes in representing defendants who have committed the same or similar criminal offense you have been accused of committing. Whether you actually committed a crime or not, a good criminal defense attorney is supposed to be your ally, someone who is committed to protecting your rights and defending you against any criminal charges.
Schedule a Consultation to Speak with an Orlando Criminal Defense Attorney
If you need a criminal defense attorney, please contact Greater Orlando Family Law. Our experienced Orlando criminal defense attorneys will answer any questions you may have regarding your charges and will work with you to create a strong defense strategy. You can schedule an initial consultation appointment with our firm by calling us at (407)-377-6399 or by using our online form.