What To Do If My Ex-Spouse Is Not Using Visitation Time?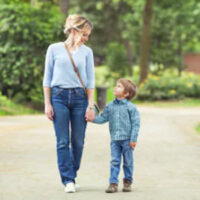 When a parenting plan details visitation time, both parties must adhere to the order. However, just because there is a custody order or parenting plan in place, it does not necessarily mean that both parties will follow it.
But what if your former spouse fails or refuses to use visitation time or comply with other terms of the custody order? What to do if your ex-spouse is constantly late to pick up and drop off children?
Unfortunately, it is not uncommon for divorced parents to violate the terms of an approved parenting plan. When the other parent is not using visitation time or otherwise violates a parenting plan, you need to speak with an Orlando contempt & enforcement attorney to discuss your options.
Try to Negotiate Alternate Arrangements with Your Ex-Spouse
Before pursuing enforcement actions against your former spouse, see if you can work out alternate arrangements to ensure that he/she can adhere to the terms of the parenting plan.
If your ex-spouse has a justifiable reason for missing visitation time (e.g., they were called into work or had a doctor's appointment), try to negotiate alternate arrangements so that they can make up missed parenting time.
However, if there is no justifiable reason for being late to pick up and drop off children or missing scheduled visitation time altogether, you have two options:
Filing a motion to enforce visitation time; or
Requesting a modification of the custody order.
Filing a Motion to Enforce vs. Modifying the Order
If your former spouse repeatedly fails or refuses to respect the terms of the parenting plan or no longer communicates with you or your child, you can file a motion to modify the child custody plan.
Alternatively, you can pursue a motion to enforce the order and hold the other parent in contempt of court. It is best to consult with a knowledgeable attorney to determine the most appropriate solution in your case.
If you currently share 50/50 custody, the court may award primary physical custody to you if the other parent refuses or fails to follow the agreed-upon parenting plan.
What Happens When a Parent Violates a Timesharing Plan?
When one co-parent violates a timesharing plan, they may face penalties. When a parent is denied visitation time by the other parent, the court may:
Provide the parent with additional visitation time to compensate for the denied time
Require the other parent to attend parenting classes
Modify the existing timesharing plan
Find the non-compliant parent in contempt of court
Contact an Orlando Enforcement & Contempt Attorney Today
If your ex-spouse has violated a timesharing plan or custody order, you can file an enforcement and contempt action against them. However, it is highly advisable to consult with a skilled attorney to determine if you can file a motion to enforce the order and hold the other parent in contempt of court.
Schedule a free consultation with our Orlando enforcement and contempt attorneys at Greater Orlando Family Law to talk about your options. Call 407-377-6399 today.