Can You Appeal a Divorce Decree or Child Custody Order in Florida?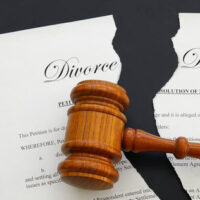 A divorce decree or child custody order can significantly impact the parties involved for the rest of their lives. For this reason, judges have a responsibility to consider all the facts and evidence available prior to making a final decision.
However, because judges are only humans, they may make procedural mistakes, while others may be biased or prejudiced. When this happens, it is possible to appeal a divorce decree or child custody order in Florida if certain conditions are met.
If you are considering filing an appeal, consult with an Orlando divorce attorney to discuss your legal options.
When Can You Appeal a Family Law Case in Florida?
While most divorce decrees and child custody orders are final and cannot be overturned, you may be able to appeal a family law case if a judge made a mistake. Common types of mistakes that may allow you to file an appeal include:
Procedural errors. There are specific procedural guidelines that must be followed in family law cases. These guidelines cover all steps of the divorce process, including the filing of divorce papers, service of process, providing evidence, hearing testimony, and many more. If you can prove that any procedural error took place in your family law case, you may be eligible to appeal the court order.
Lack of information. Judges must review all available information in order to make a fair decision when issuing a divorce decree, timesharing arrangement, or any other family law case. This requires a judge to request detailed information from both parties involved in order to ensure a fair ruling. However, if crucial information is missing or one of the parties conceals or fails to disclose certain information, a judge is likely to make an unfair decision. When this happens, the parties may be able to file an appeal in Florida.
Bias. While judges are required to be unbiased when issuing court orders, bias is not an uncommon phenomenon in family law cases. In some cases, bias may be obvious, while in other cases, there may be hidden or unconscious bias. Any type of bias is likely to result in an unfair divorce settlement or custody order and can give you grounds to file an appeal.
Right to Appeal in Florida Family Law Cases
When procedural errors, bad decisions, or bias leads to an unfair court order, you may have the right to appeal the order. You may have the right to appeal in the following family law cases:
Equitable distribution of property in a divorce
Alimony or spousal support orders
Child support orders
Contempt or enforcement actions
Custody orders (timesharing arrangements)
Speak with our Orlando family lawyer at Greater Orlando Family Law to determine whether you have the right to appeal a divorce decree or any other court order in your family law case. Call at 407-377-6399 to explore your legal options.
https://www.orlandolegal.com/can-you-modify-a-child-custody-order-due-to-parental-alienation/