If I've Been in the Dark About Finances During My Marriage, What Do I Need to Have In-Hand Before My Divorce?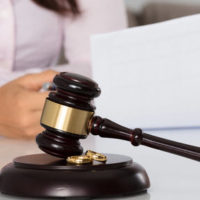 While divorce can be difficult for anyone, it can be especially hard on a spouse who has been kept in the dark when it comes to household finances, investments, and other financial and legal assets.
Given that 40 to 50 percent of marriages end in divorce, it is extremely crucial that these individuals take active steps to navigate their investment portfolio and other finances as they enter divorce.
Three Main Documents
This involves, at a minimum, gathering vital information for your divorce. While there is a significant amount of information that can be helpful to gather, there are three main documents that are very helpful to have in hand before filing for divorce, including:
The lifestyle analysis, which we discuss in detail below;
Your net worth statement, which we also discuss in greater detail below; and
Your tax returns.
Tax Returns
Your tax returns in particular are very important to gather.  At a minimum, you should have access to at least the last three years of returns, as well as any documents that go with those returns, such as W-2s and 1099 forms. If you do not have these, you can contact your tax preparer or submit a form 4506 to the IRS to obtain copies.
This can be especially challenging if there was ownership in a privately held business, especially if any personal expenses were covered by the company. Gaining access to this financial information can be difficult, but it needs to be included in your lifestyle analysis.
Lifestyle Analysis
Your lifestyle analysis is an essential reflection of what your expenses were before divorce and what they might be afterwards. In putting it together, what is most important is that you are realistic and do not leave anything out; including any one-time expenses that could develop into recurring expenses. Ultimately, underestimating expenses could seriously derail your plans.
There are also now tools online to help simplify the collection of this data. These online expense trackers link directly to your accounts and pull this information. In gathering this information, try to secure at least three years' worth of your monthly bank and credit card statements in order to determine both historical and future spending.
Net Worth Statement
Your net worth statement is put together to help you provide the court with assessment of you and your spouse's current financial situation. This will ultimately involve filing a financial affidavit that provides the court with a glance at your assets, expenses, income, and liabilities. Because tax returns really only shed light on income, and your lifestyle analysis really only reflects spending, your net worth statement tallies your assets and liabilities. You will need to secure, at a minimum, any and all documents regarding banking, investment, and savings accounts, as well as any employer-sponsored retirement plans. Note that the internet can be helpful to you in finding out about any retirement plans that you may not otherwise know about. In addition, running a credit report can help shed light on liabilities and outstanding debts. Make sure that you also take into account any assets that are difficult to value, such as art, antiques, and collectibles, as well as anything that is being held in a safety deposit box.
Contact Our Florida Divorce Attorneys
Ultimately, these essential items will help with your security, but do not let yourself get overwhelmed—there are professionals—such as your divorce attorney—who will help guide and support you through this process and in gathering the information. If you have any questions, contact our experienced Orlando divorce attorneys at Greater Orlando Family Law today to find out how we can help.
Resource:
money.usnews.com/money/blogs/the-smarter-mutual-fund-investor/articles/3-documents-women-investors-need-before-a-divorce
https://www.orlandolegal.com/what-effect-does-divorce-have-on-fathers-as-single-parents/